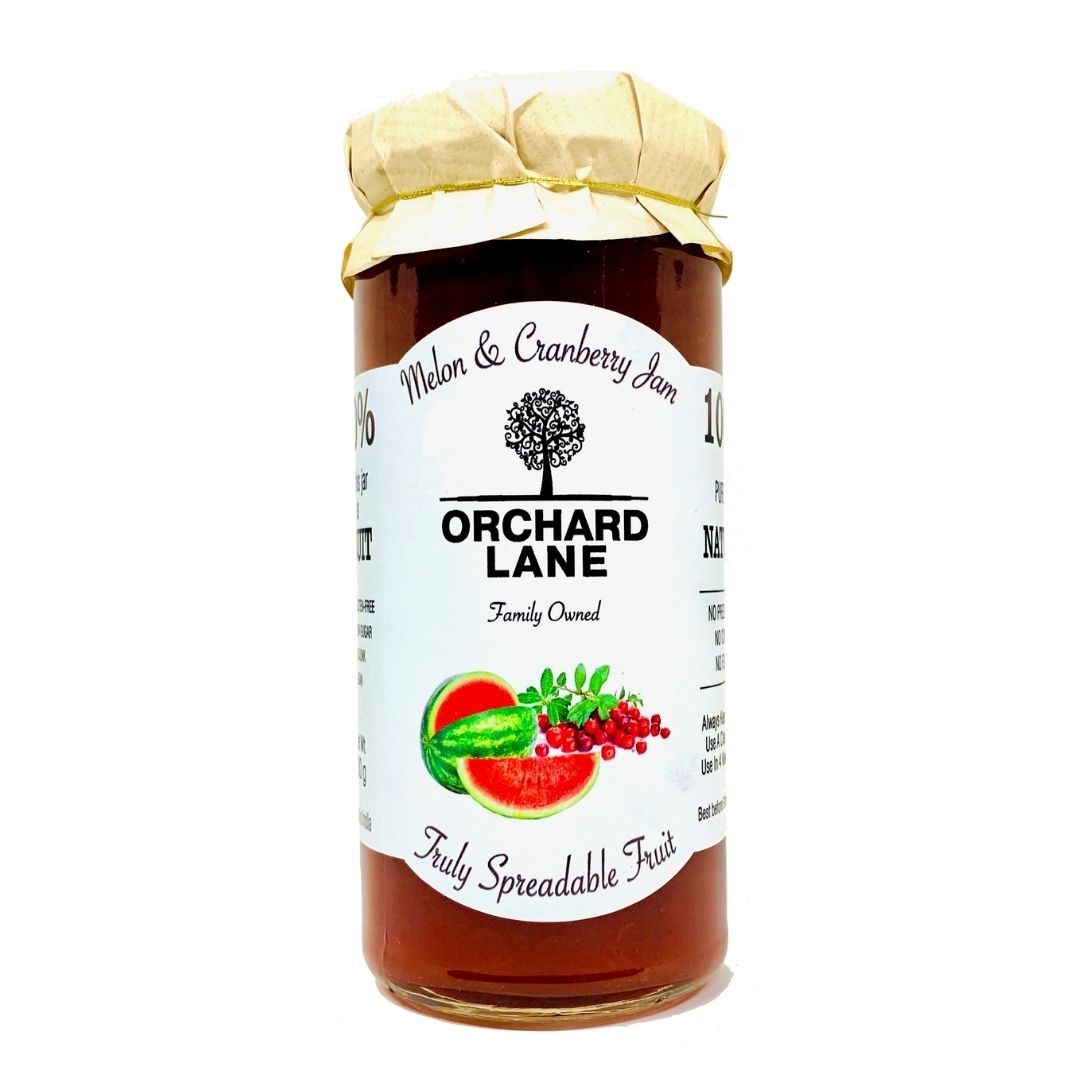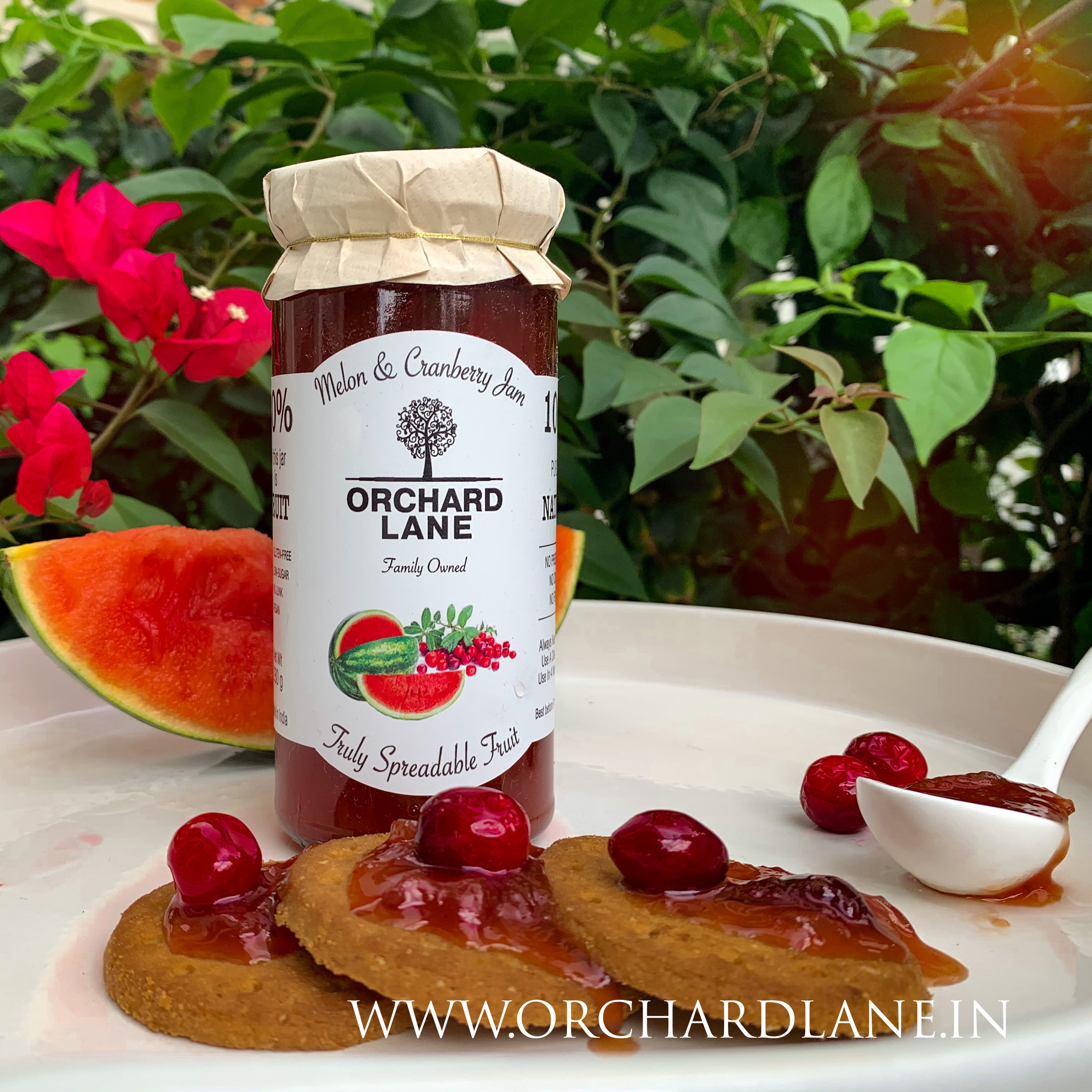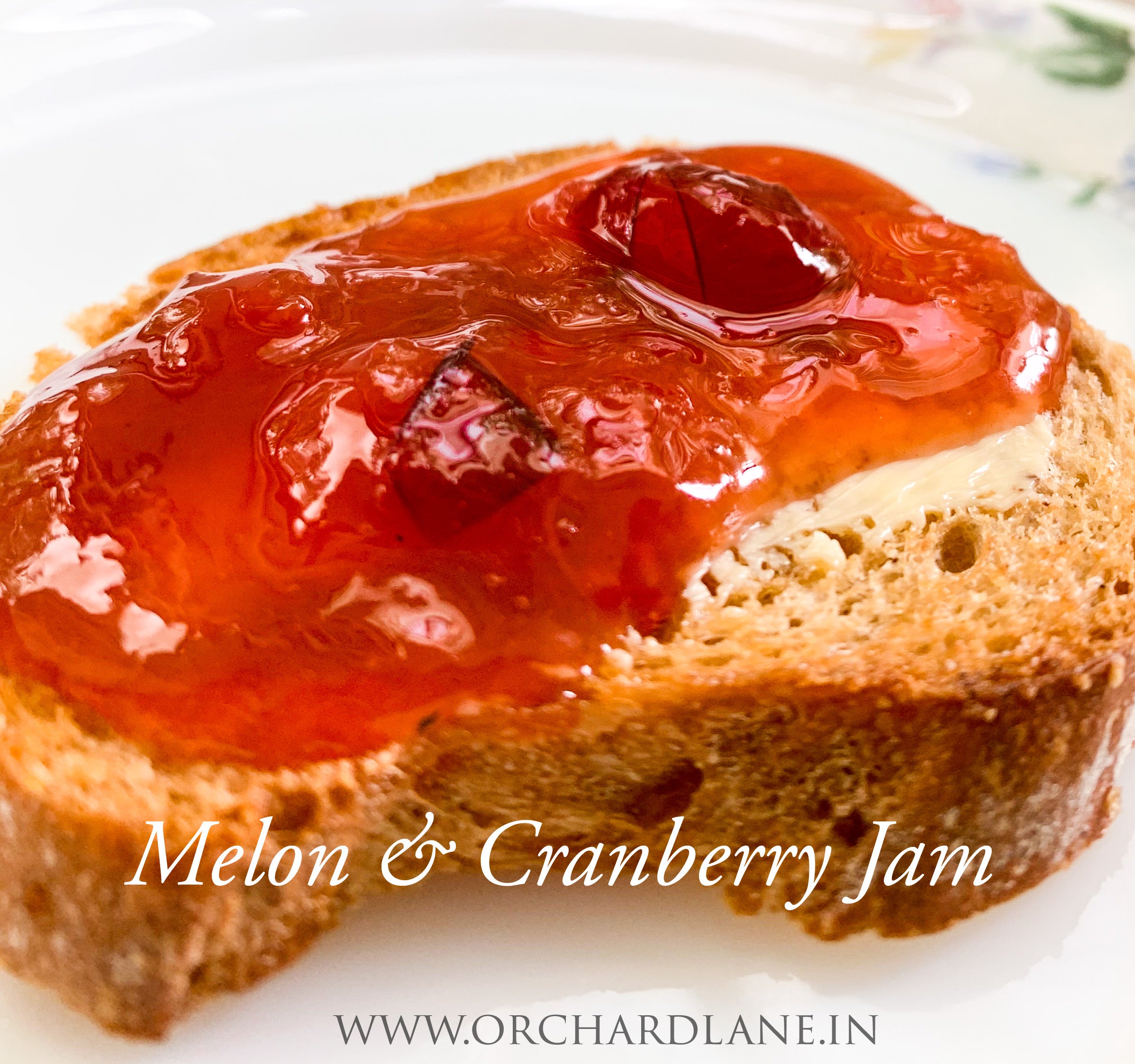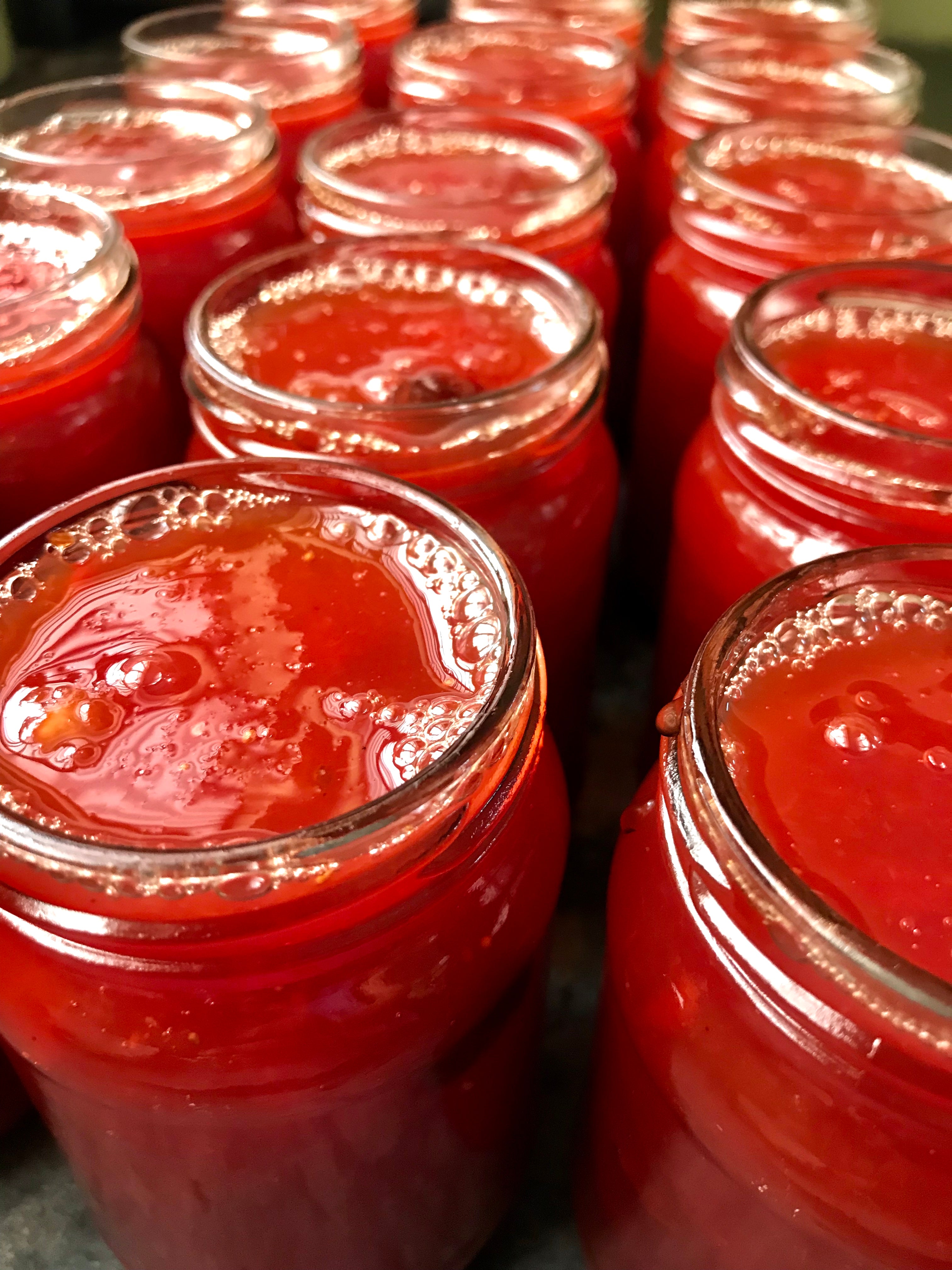 Truly Spreadable Fruit
Melon and Cranberry Jam
Out of stock
No Added Preservatives, Colours or Flavours. 80% Fruit
A soul-satisfying taste of summery melons combined with delicious and healthy cranberries - not bitter at all. On the contrary, this Melon Cranberry preserve has the power to add to an exotic touch to whatever you pair it with. Try on a buttered toast, or on a pancake. We also love how this preserve can be used for beautiful snacks and hors d'oeuvres.
A jar of this jam is made with fresh watermelons, stirred with juicy cranberries until the flavours combine. The watermelons lend their sweet summery flavour and cranberries add the required tartness. The result is an exotic spread of fruit that you can use in more ways than one.

We use 80% fruit content and just a bare minimum 20% sulphur-less sugar. The goal is to eat more fruits and to help you do this in a convenient way. Each spoonful of our jam contains a healthy portion of fresh tasting fruit. There are no preservatives, no added colours, flavours, or chemicals. We use the simplest ingredients that can be found in your own kitchen. In 1 serving of jam, there is only 2 grams of added sugar,

Although unopened bottles of our jam can remain at room temperature, once opened please refrigerate.

We call it "TrulySpreadable Fruit" because there is no way to eat a watermelon over a toast, or rolled into a paratha or topped over cookies. Our jams taste just like the fruit they are made from and our goal is cook it gently so that the nutrients are retained.

Made for health conscious families, this is a great way to include fruit quickly in your meal. We try very hard to remove all seeds from the melons but they may occasionally be found in the jam.
Ingredients
:
 Watermelons, Sulphur-free Cane Sugar, unprocessed frozen cranberries, freshly squeezed lemon juice, fruit pectin
We offer free country-wide shipping in India. All orders are trackable via shipping updates that we provide.
Quick Ideas with this jam
Chai and digestive cookies get a new meaning with this delicate tasting jam. Just dollop a bit onto each cookie and serve with chai.
Children love this, whether this packed into their tiffin boxes or served as an interesting meal. Add a side of boiled egg or sauteed paneer to make a complete meal.
1 cup all purpose flour
1 tsp baking powder
Half tsp baking soda
100 gm softened butter
3/4 cup powder sugar
4 tablespoons of Melon Cranberry Jam
Method- Beat the butter and sugar. Add the baking powder and baking soda to the flour and mix thoroughly. Add the flour to the butter sugar mix and gently fold it in. Do not over mix.
Make small balls and flatten them onto the baking sheet. Then use your thumb to make an indent into the cookie and drop a bit of jam into it. Sprinkle sesame onto the jam drops for a lovely crunch.
Bake at 160 degrees C for 18 minutes