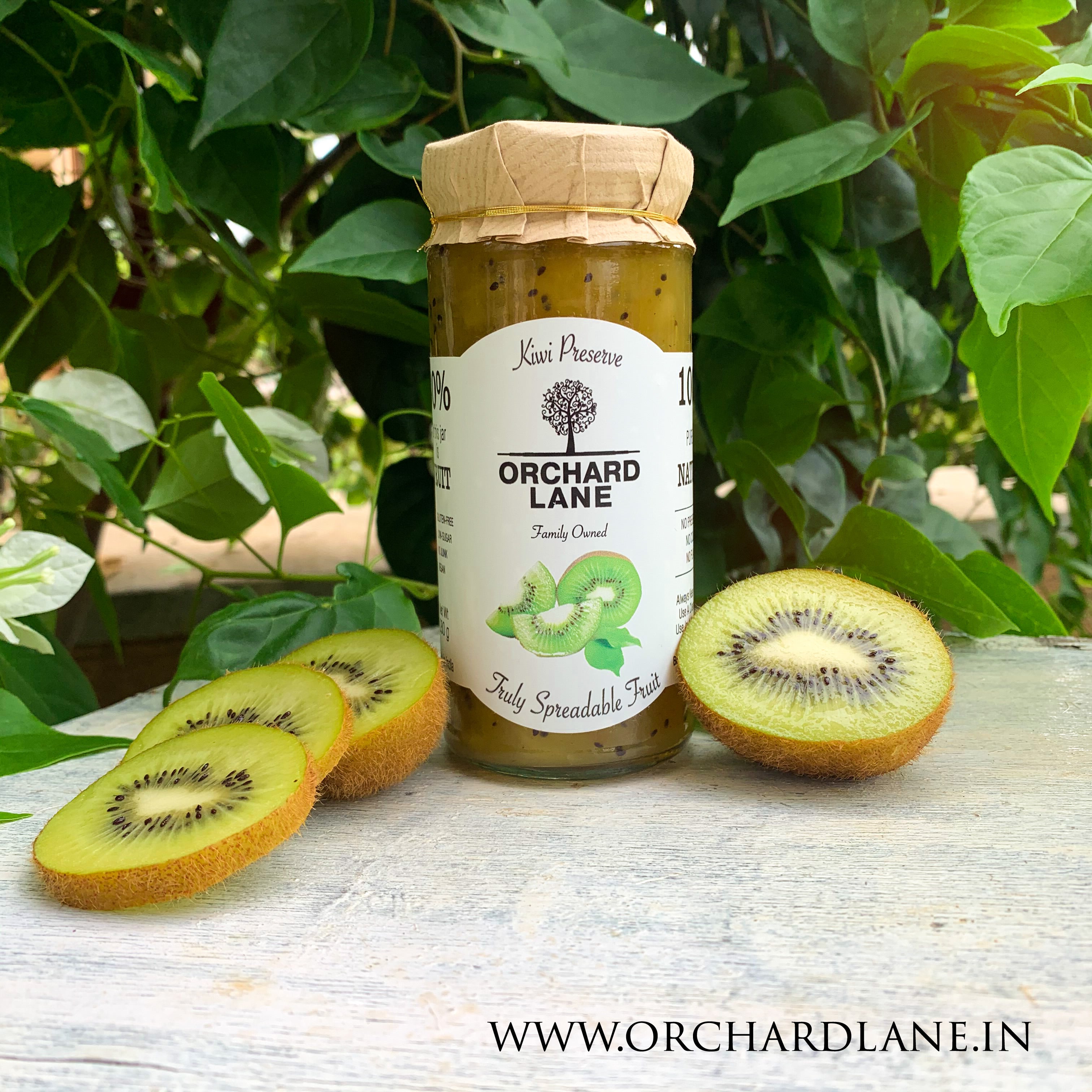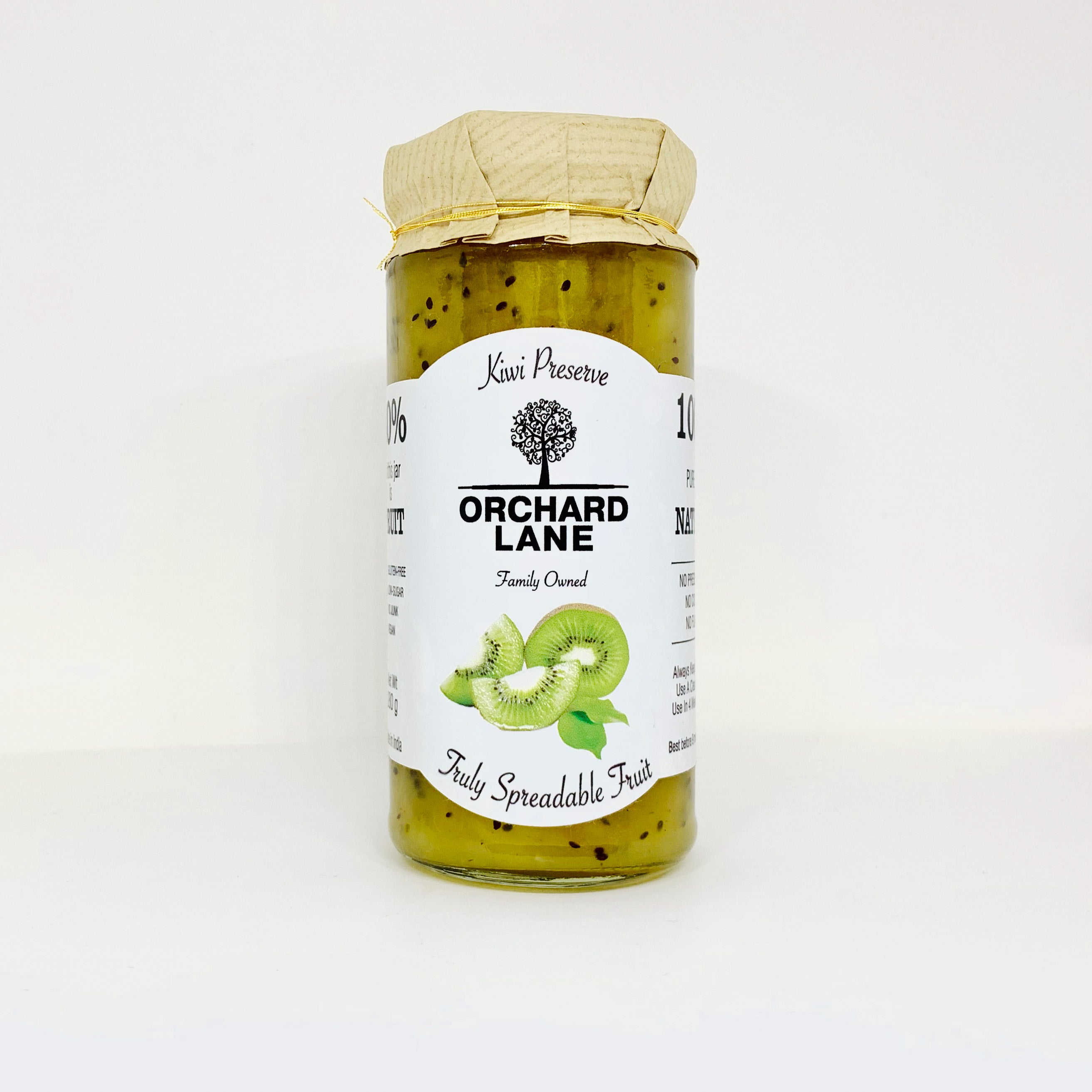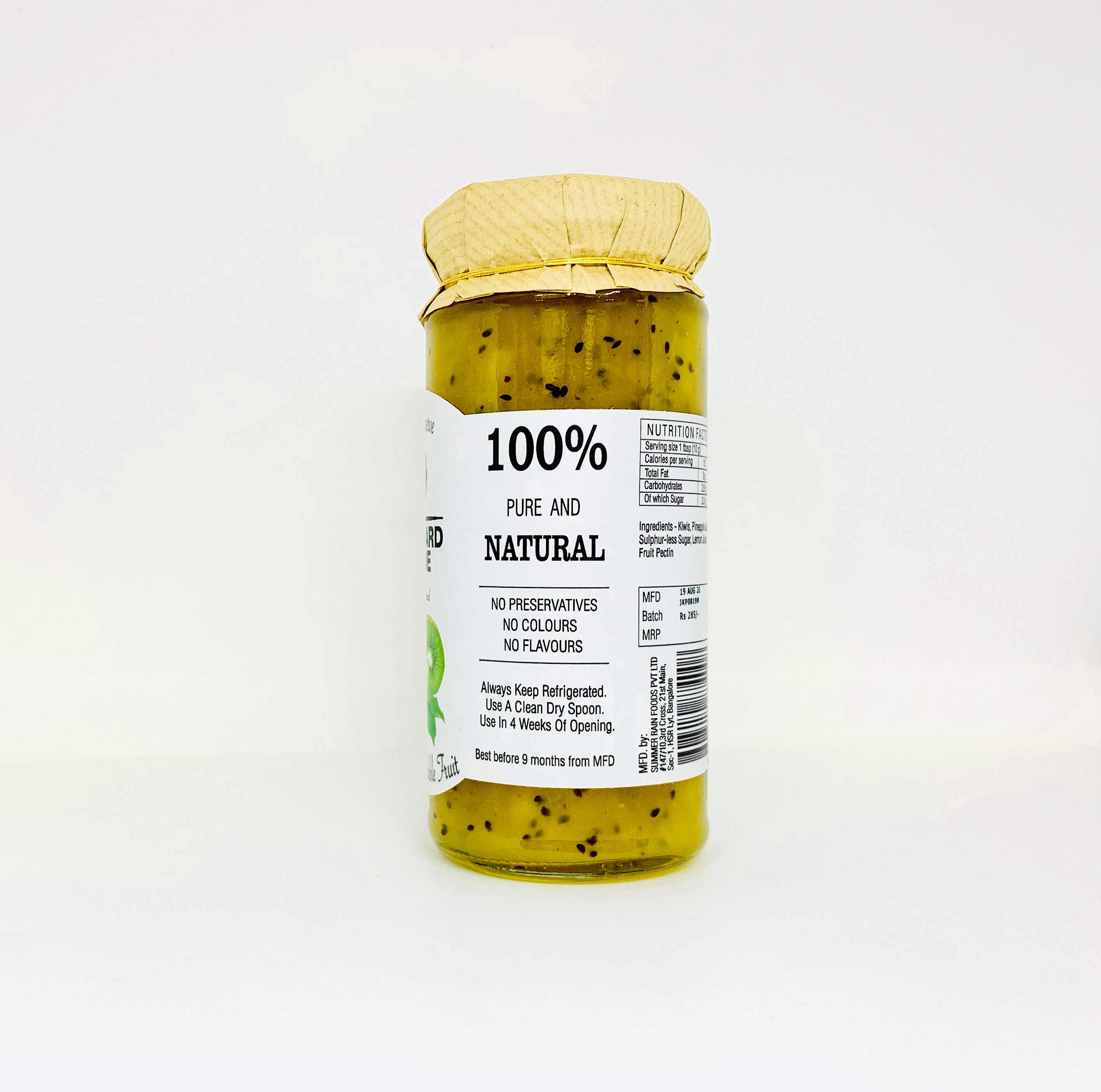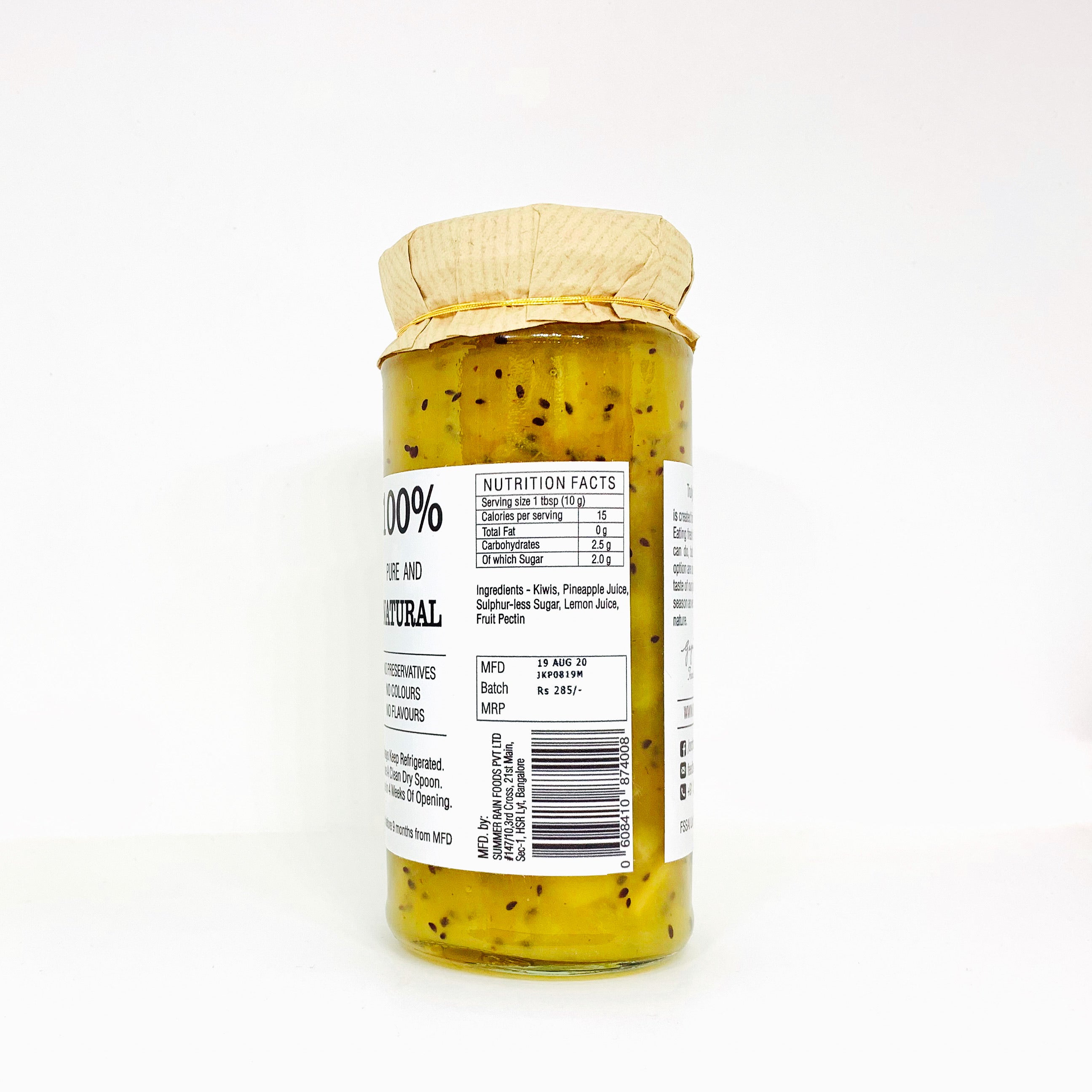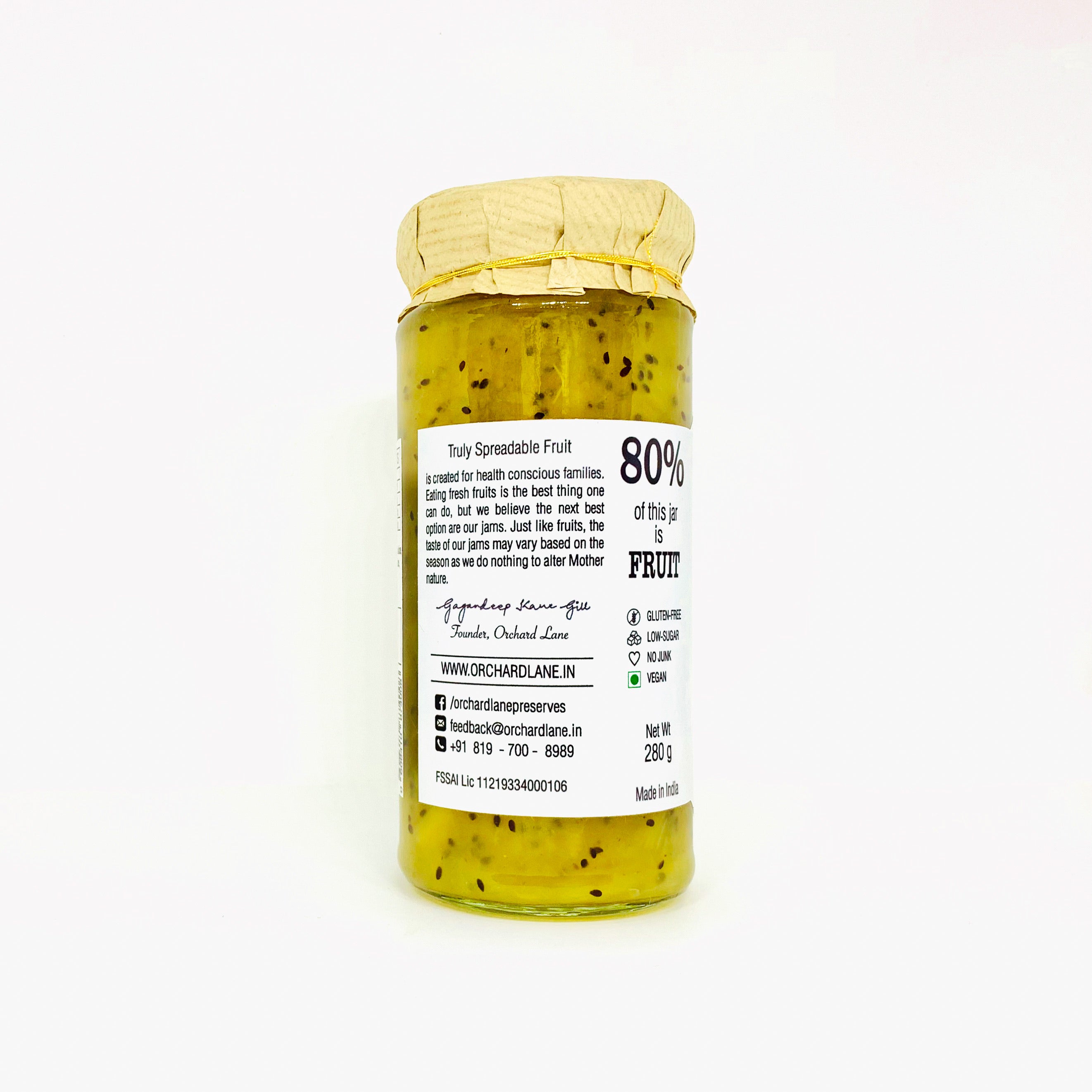 Truly Spreadable Fruit
Kiwi Preserve
Out of stock
No Added Preservatives, Colours or Flavours. 80% Fruit
Super foods like kiwi and lemon juice combine with very little sugar to make this amazing, fresh feeling spread. We love how the kiwi seeds give a crunch to every bite.
Made from fresh, handpicked fruit. There are no added preservatives, artificial colours or flavours

80% Fruit and only 20% added sugar- a quick research will tell you that this is a very high fruit jam. Guilt -free for kids and grown-ups alike because in every spoonful of jam you consume a healthy portion of real fruit.

Quick way to add fruit to your meals. Kiwis are known to be powerful antioxidants and high in vitamin C.

Tastes just like fruit - with very minimal sugar this is great for weight watchers and kids alike

Made for health conscious families. Spoon it on a crisp toast, roll in parathas, or just scoop it over vanilla ice cream, its sweet and sour taste can amp up every dish.
Ingredients
:
 Kiwi fruit, Sulphur-free Cane Sugar, Pineapple juice, freshly squeezed lemon juice, fruit pectin
We take pride in making all our products. Our quality bars are set from a simple principle - our jams, ketchups and sauces are meant for health conscious families. There is strict diligence around quality of fruit, hygiene, process and packaging. From design to manufacturing and packaging. The very best ingredients and skilled craftsmanship and care goes into manufacturing our products.
Quick Ideas with this jam
Roll out a puff pastry and smear with a spoonful of kiwi jam. Fold the pastry and make diagonal cuts. Let rise for 15 minutes. Brush the top with an egg wash( 1 beaten egg plus 2 tbsp water).
Bake at 180 degreec centigrade for 30 minutes.
Dollop on a butterred toast
Just some warm toast, butter and our kiwi jam is enough to brighten up any breakfast. This jam is both juicy and crunchy at the same time and very quickly becomes a household favorite.
Beat the heat with just 3 ingredients..
500 ml milk
250 gm sugar
100 ml fresh cream
5 tablespoons of Orchard Lane Kiwi Jam
Gently cook the milk and cream while stirring constantly until it boils. Add the sugar and stir for a few more minutes. Cool and add the kiwi jam, stir to mix it uniformly.
Drop a tsp of kiwi jam in each ice cream mould and then fill it with the milk mixture. Freeze for at least 6-7 hours and serve.
Sit back and enjoy!