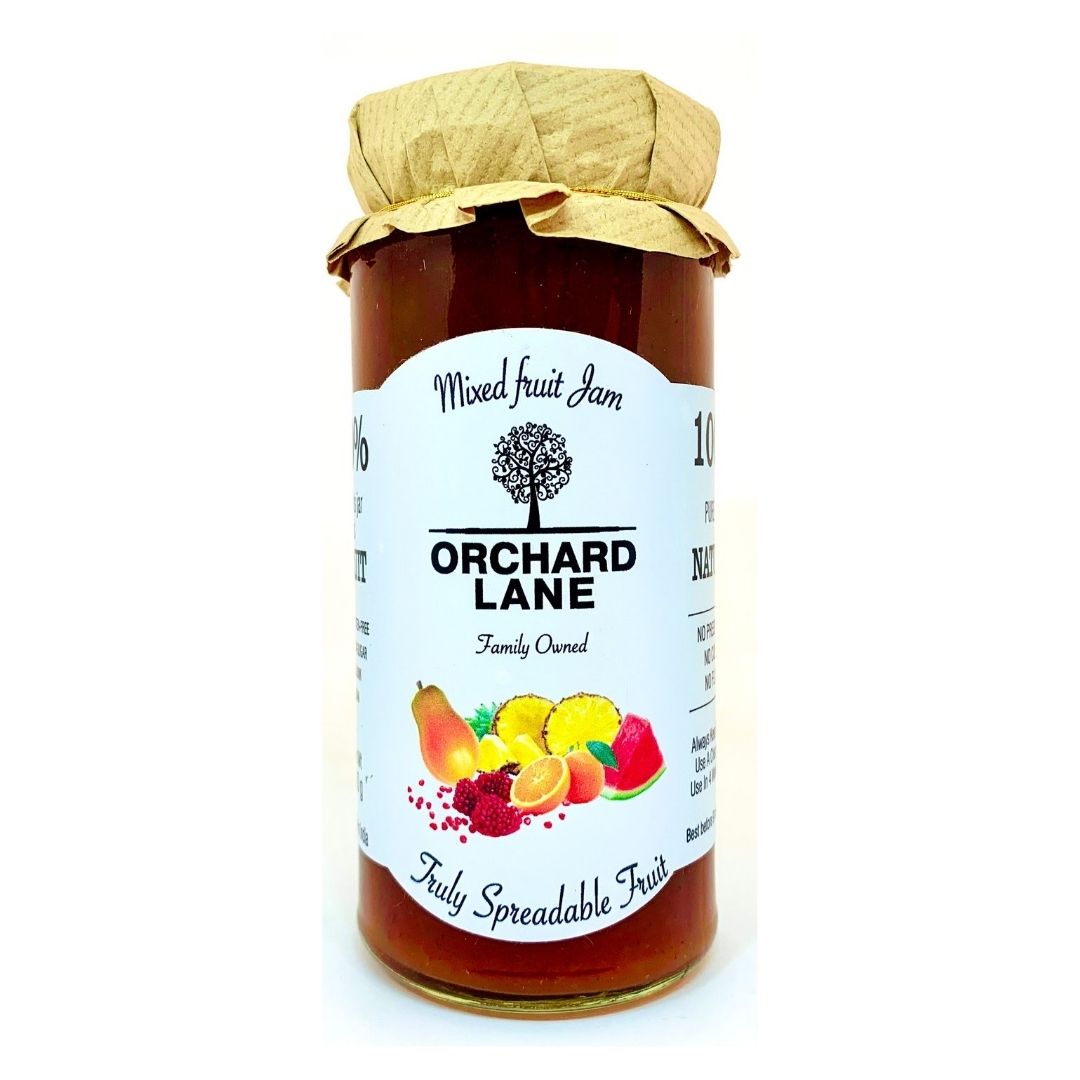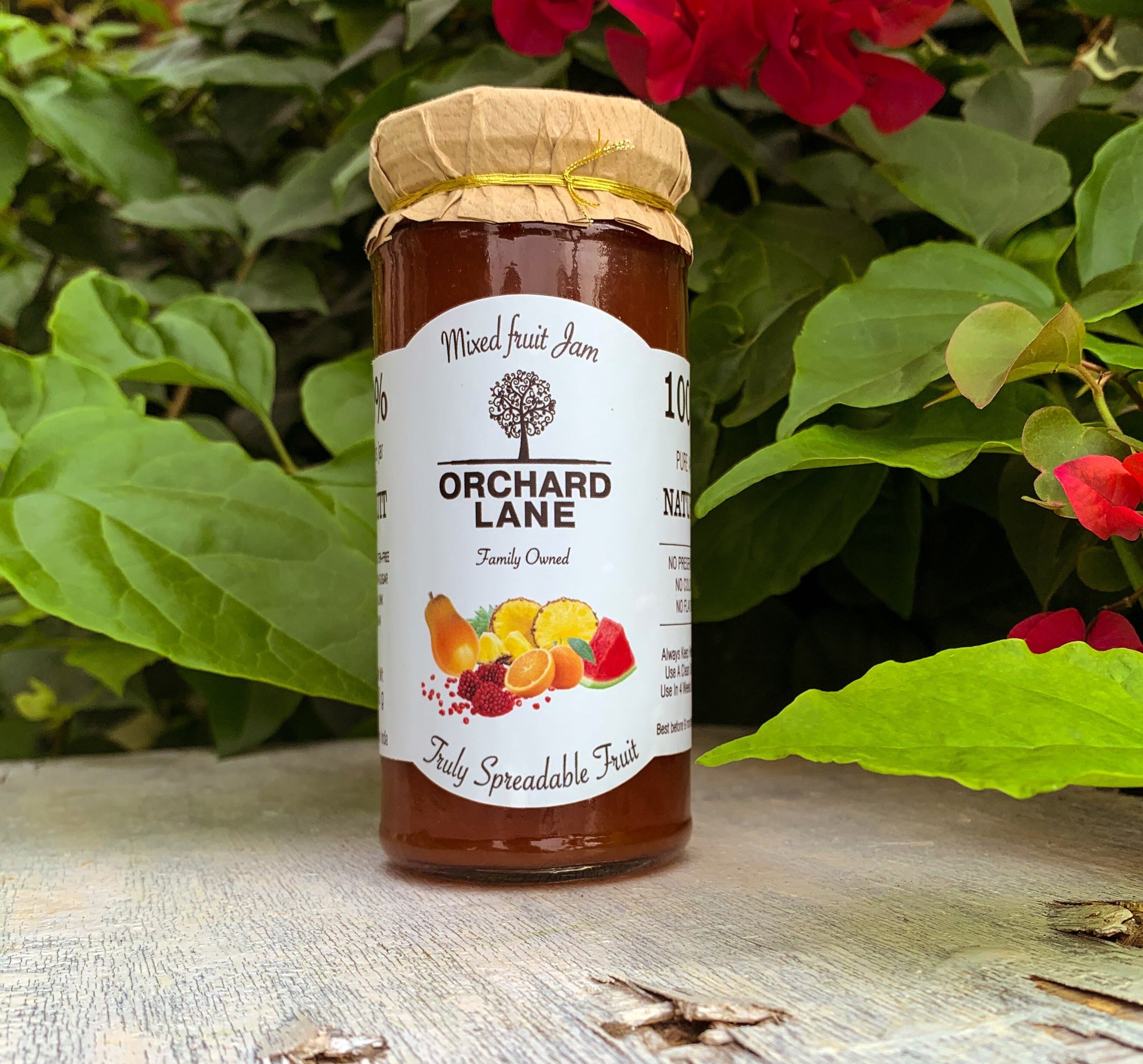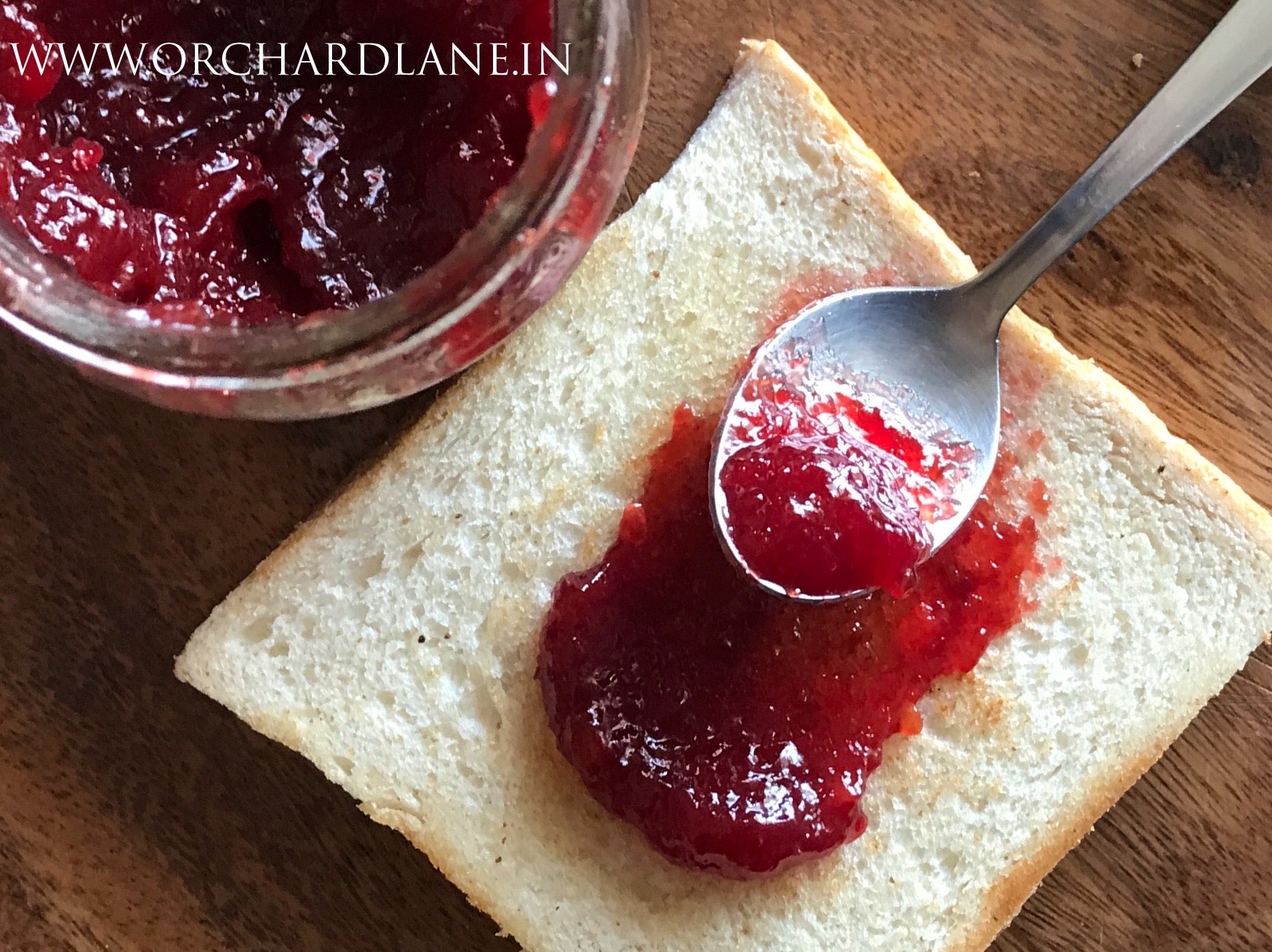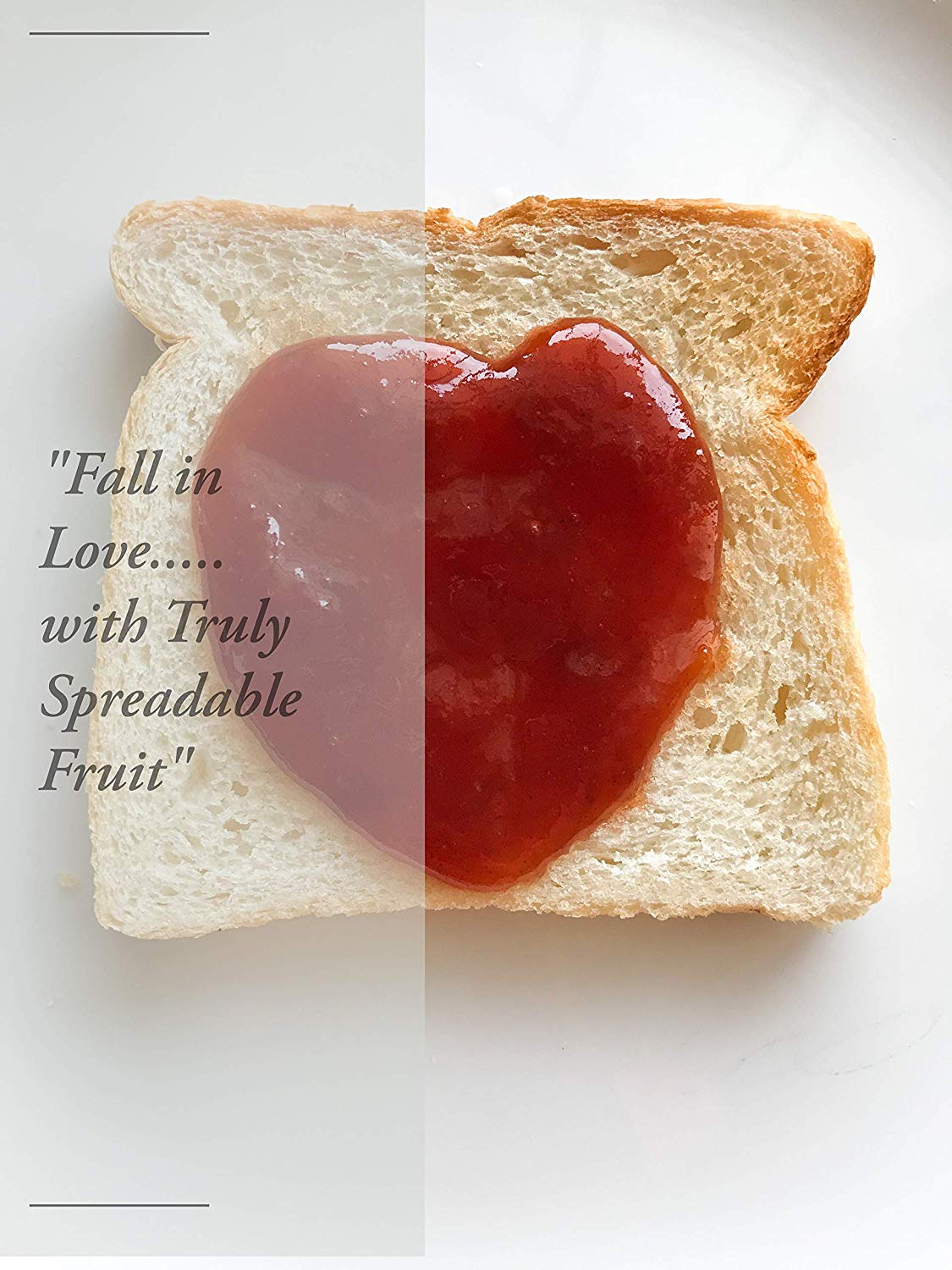 Truly Spreadable Fruit
Mixed Fruit Jam
Out of stock
No Added Preservatives, Colours or Flavours. 80% Fruit
This is a lovely, sunset hued spread made with a medley of fruits- Valencia Oranges, Pomegranate, Papaya, Water Melon, Pineapple, Strawberry and guess what- Beetroot juice! It is a smooth jam and all fruits have been blended to perfection resulting in a unique unforgettable flavour. Can be used to brighten any dish- from the morning toast to chapatis and desserts too. 
INGREDIENTS : Valencia Orange, Pineapple, Papaya, Pomegranate, Watermelon, Banana, Strawberry, Beetroot juice, lemon juice, Sulphurless sugar , fruit pectin
NUTRITION FACTS
| | |
| --- | --- |
|  Serving size - 1 tablespoon |  10 gram |
| Calories per serving |  15 |
| Total Fat |  0 gram |
| Carbohydrates |  2.5 gram |
| Of which Sugars |  2.0 gram |
P S :  
This Bottle contains LIVE FRUIT. Please refrigerate it after opening. Please dip a clean, dry spoon in everytime. Kindly make sure any contaminant like a crumb of bread or butter from your spoon does not go into the bottle. 
 Once opened, the bottle must be consumed within 4 weeks.
Valencia Orange, Pomegranate, Papaya, Watermelon, Pineapples, Grapes, Strawberry, Banana, Freshly squeezed Beetroot juice, Sulphur-free sugar, Fresh lemon juice, Fruit pectin
Quick Ideas with this jam
Nothing like a crisp toast with melting butter and our chunky apple pineapple jam on it
Children love this, whether this packed into their tiffin boxes or served as an interesting meal. Add a salad of carrot, cucumber and beetroot sticks to complete the meal.
Dollop onto some ice cream
Amplify the delight of ice-cream by adding some of our mixed fruit jam over it. Absolutely delish and sure to impress your guests too.