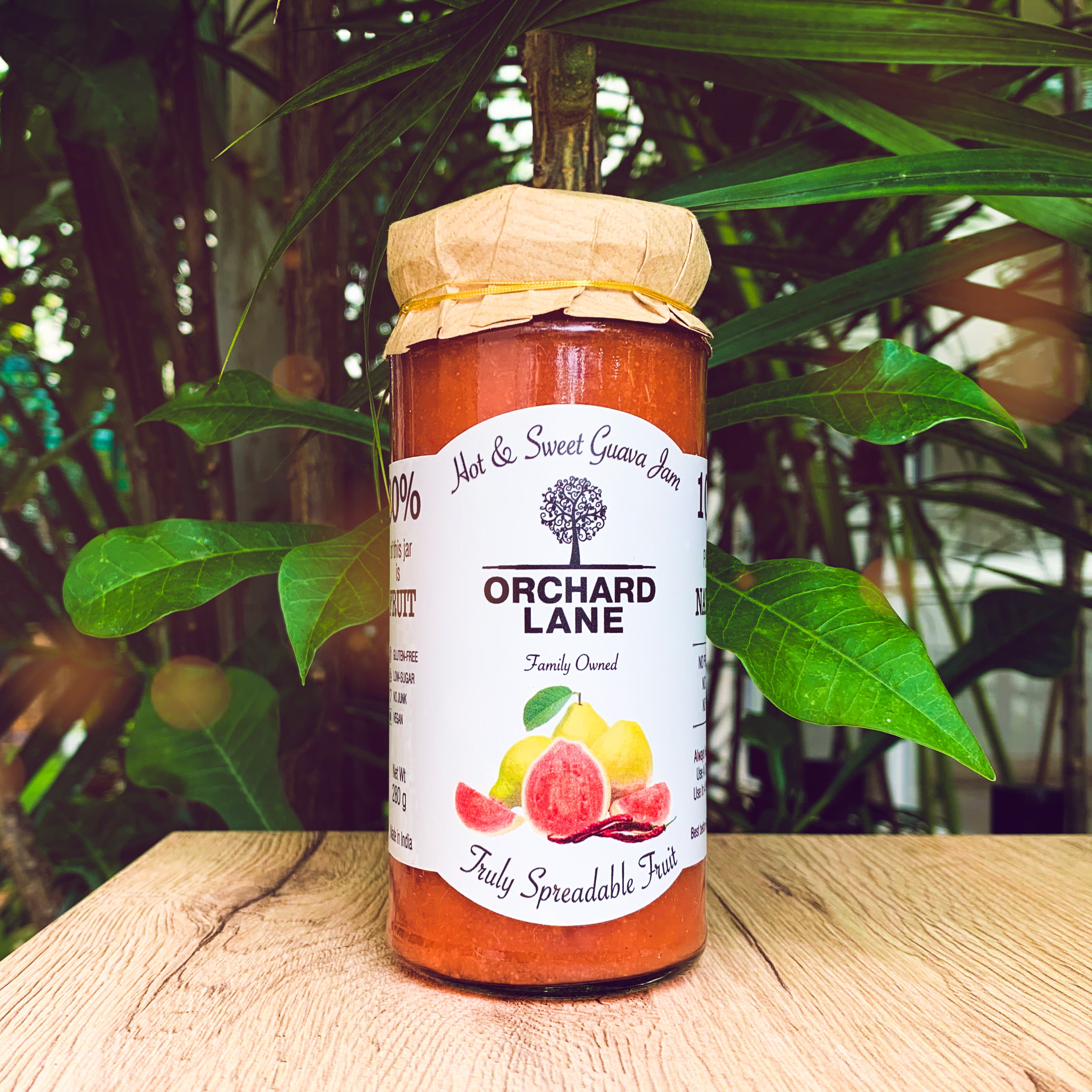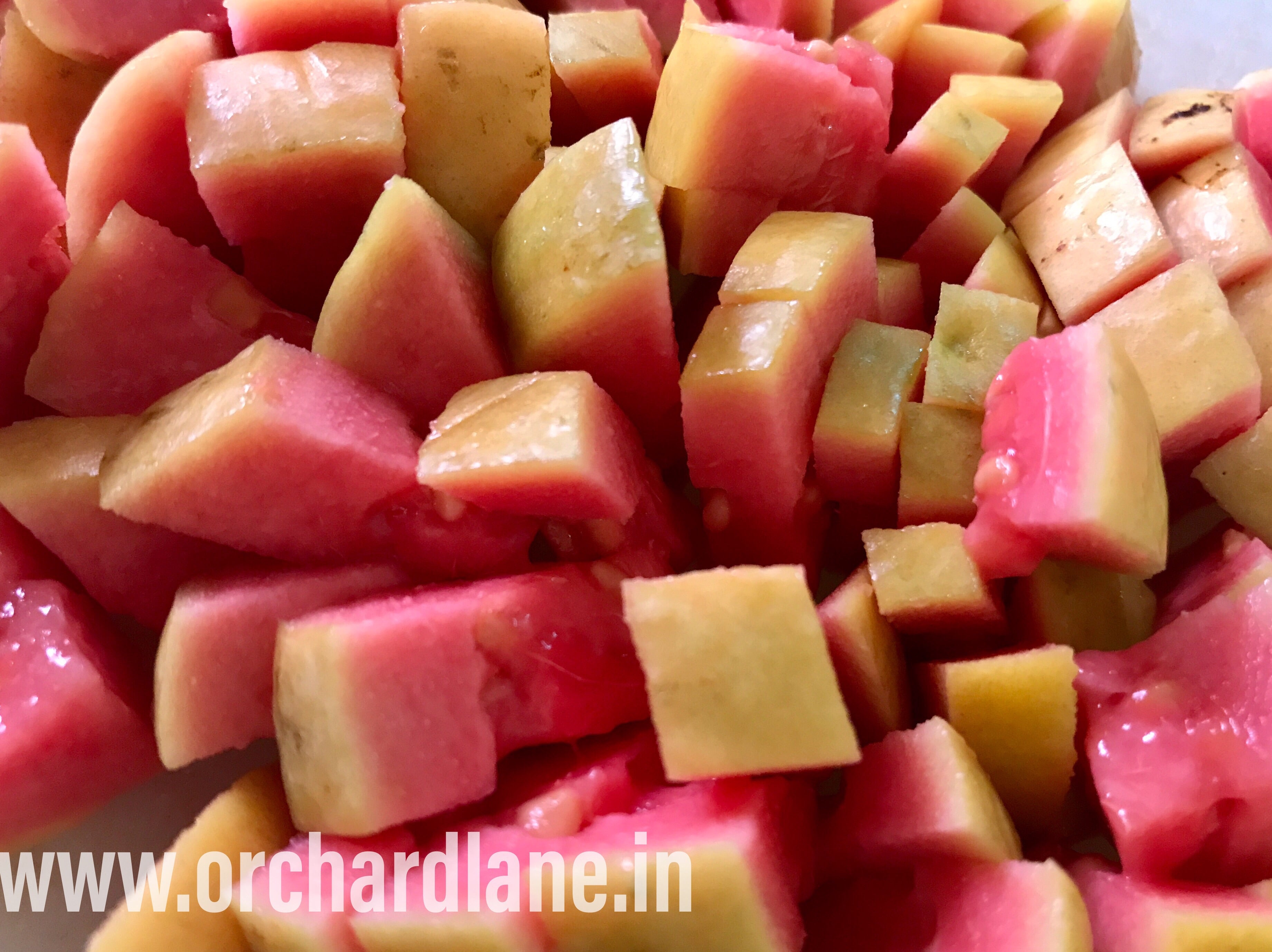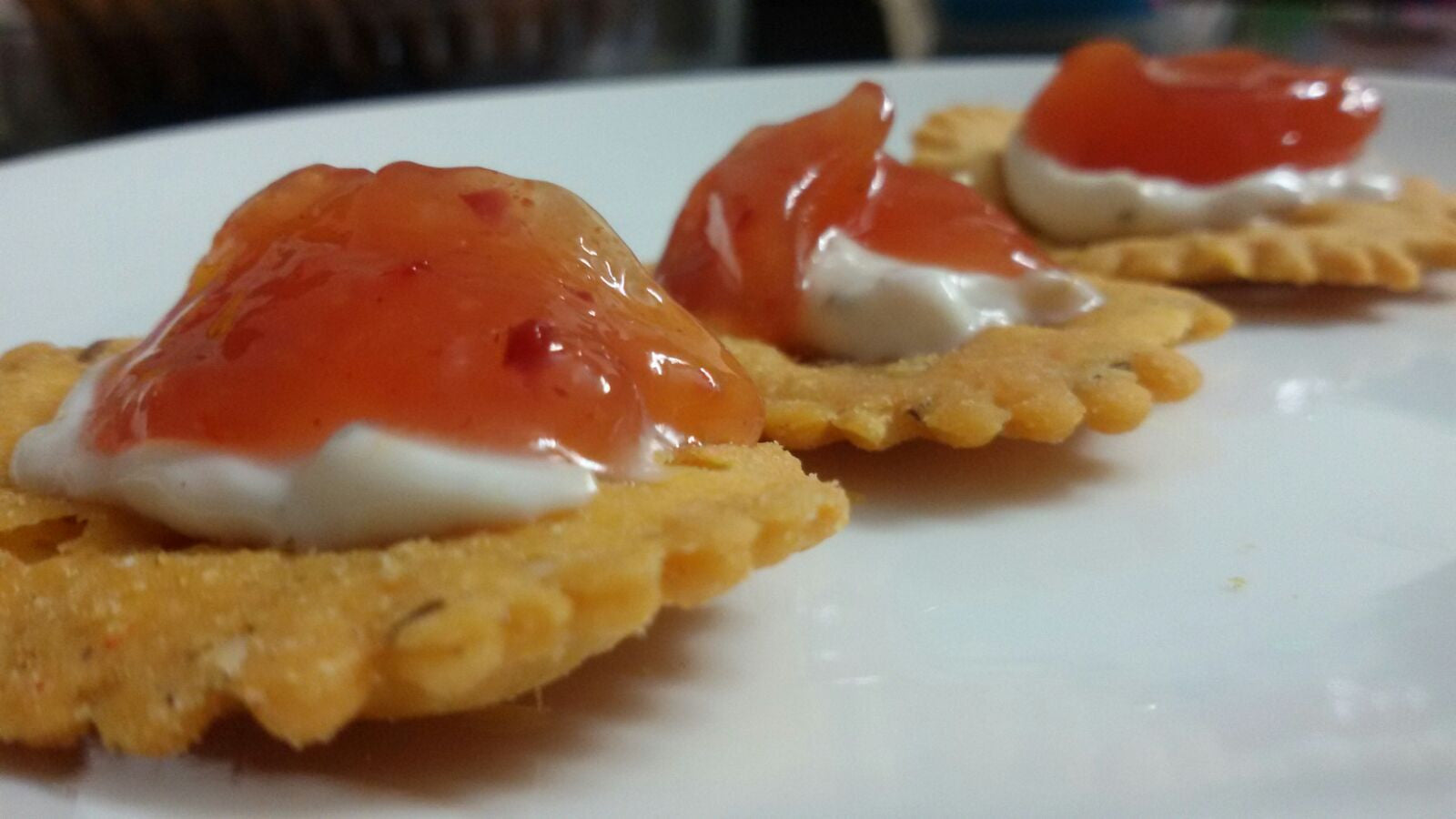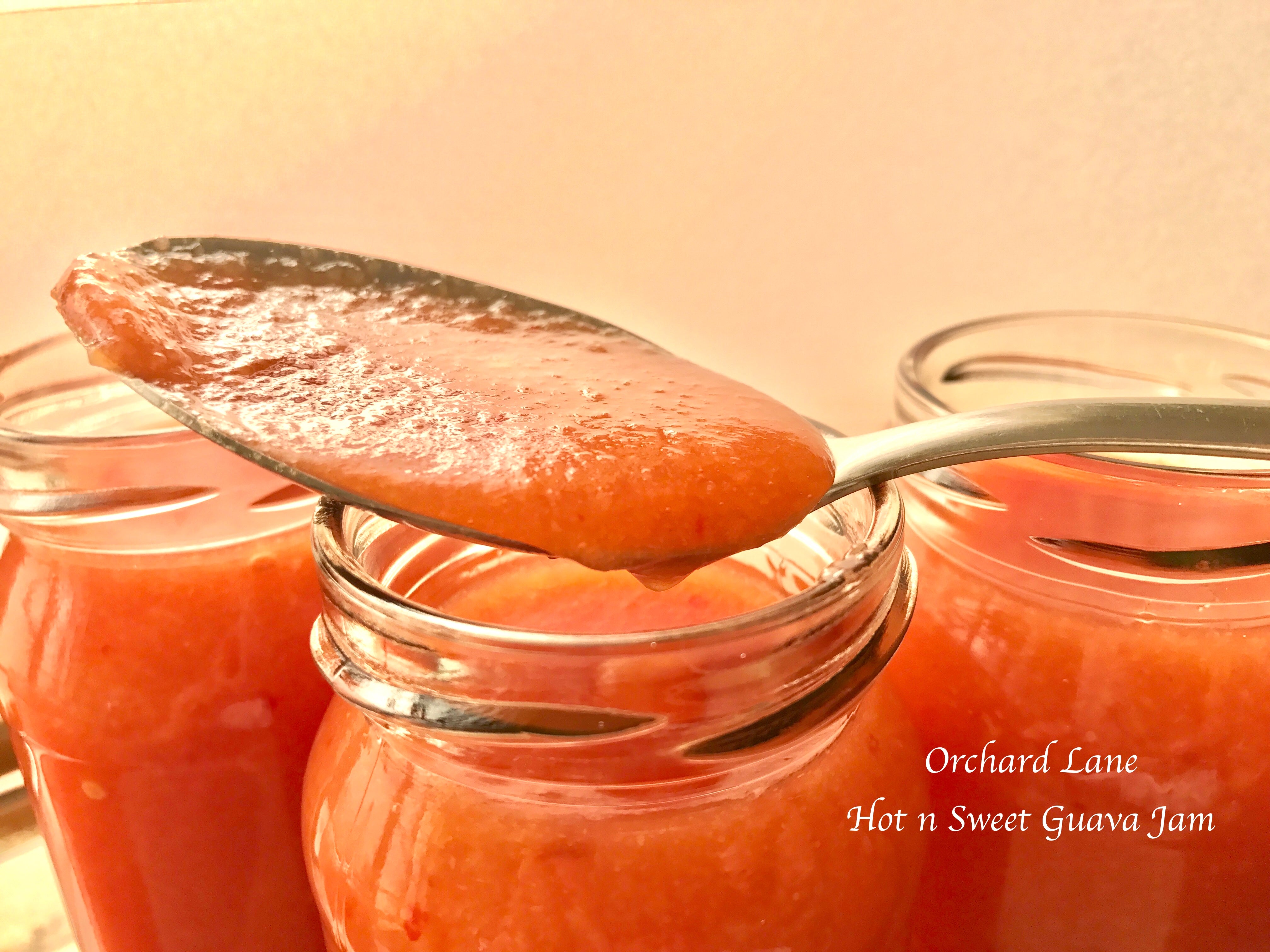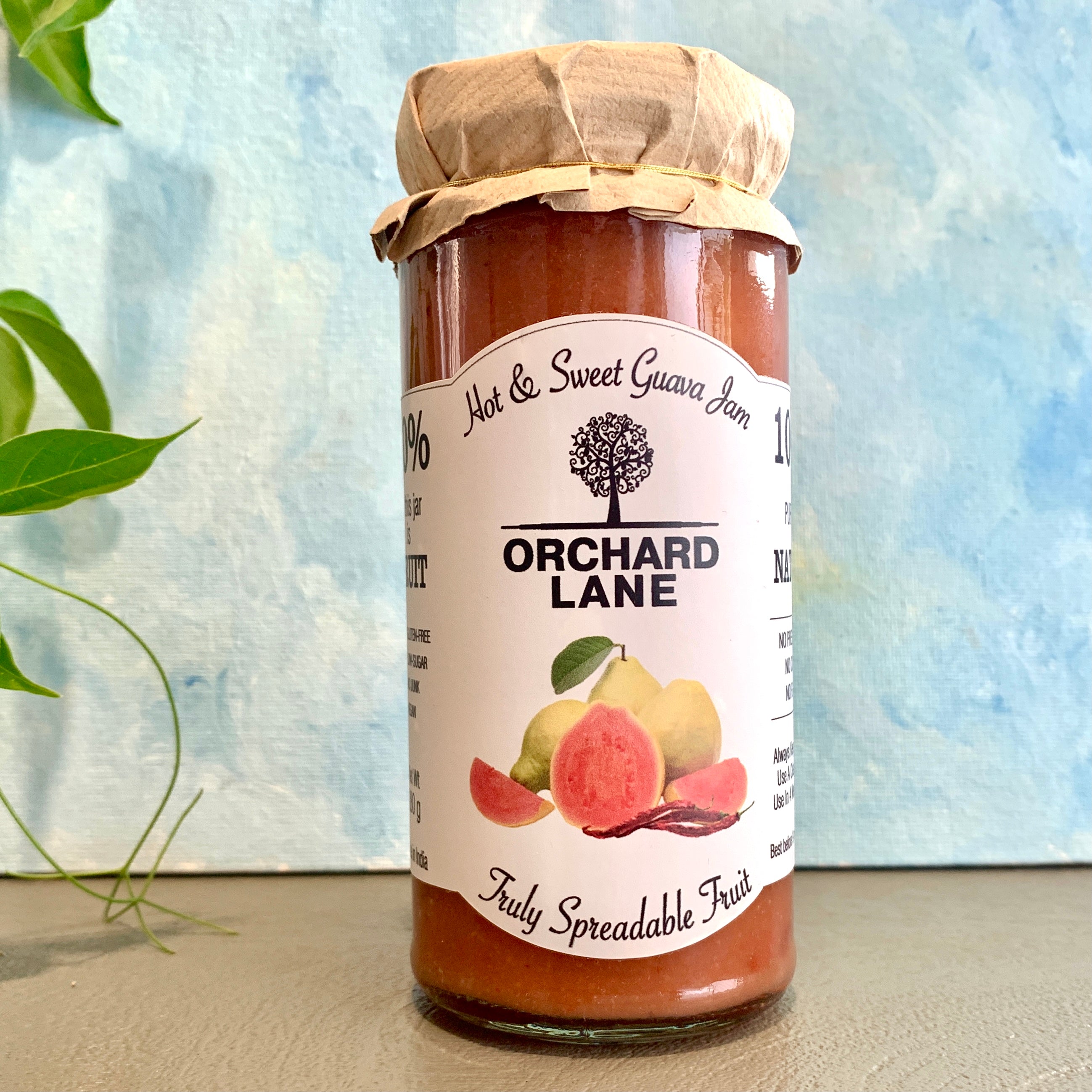 Truly Spreadable Fruit
Hot and Sweet Guava Jam
Out of stock
No Added Preservatives, Colours or Flavours. 80% Fruit
If you love pink guavas with a dash of salt and red chilly, then you cannot resist this delectable jam. In Karnataka, pink guavas are harvested twice a year. 
Although the guava tree gives round-the-year fruit, September to November and then March to June, is the best time to find the juiciest and tastiest pink guavas and we make sure we dont miss these seasons.
This is a soft set jam, great to use as a dip with salted appetisers like mathri, crackers, nachos and best paired with a cup of chai.

We use only natural brewed vinegar and not synthetic acid. Brewed vinegar is gentle on the throat and is also great for the gut. 
We take pride in making all our products. Our quality bars are set from a simple principle - our jams, ketchups and sauces are meant for health conscious families. There is strict diligence around quality of fruit, hygiene, process and packaging. From design to manufacturing and packaging. The very best ingredients and skilled craftsmanship and care goes into manufacturing our products.
Quick Ideas with this jam
Pair it with a salted snack
This delicious jam is sweet, salty, chilly and flavourful at the same time. Pairs best with salted crackers, mathri, lavash or even corn nachos. Dont forget to make some chai along with it.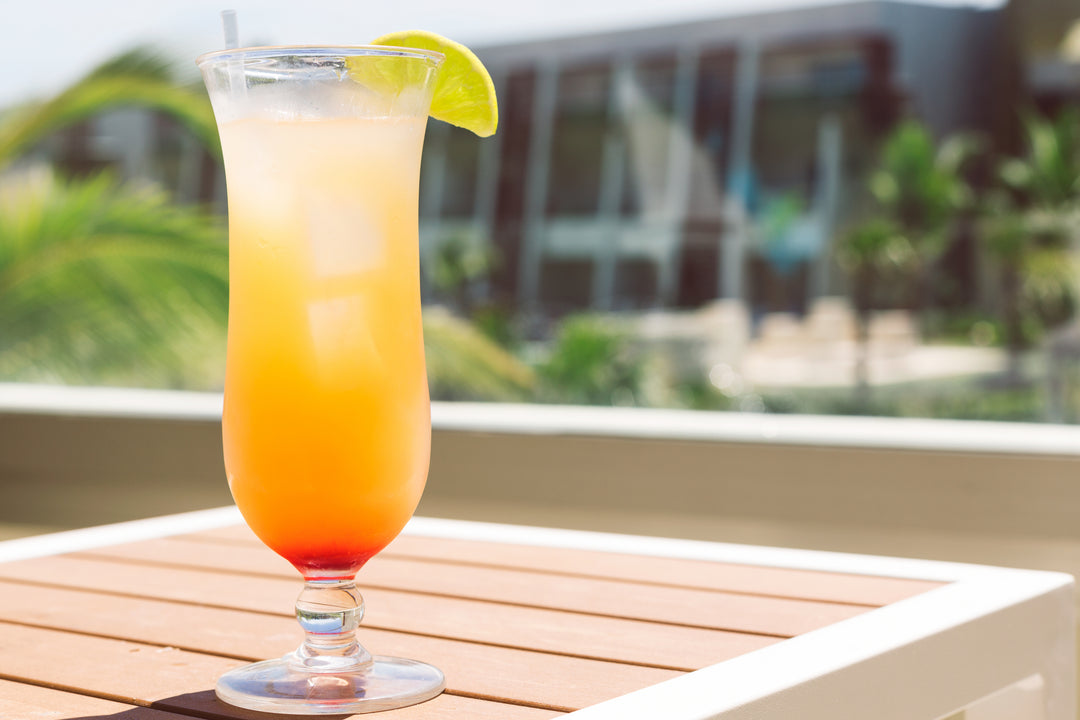 Make yourself a fizzy drink
Beat the heat with just 3 ingredients..
2 tbsp of Hot n Sweet Guava Jam
1 tbsp lemon juice
Plain soda
Add 50 ml soda to a tall glass and add the jam. Stir until it mixes completely. Add Lemon juice. Now top it up with the remaining soda and give a gentle stir.
Sit back and enjoy!