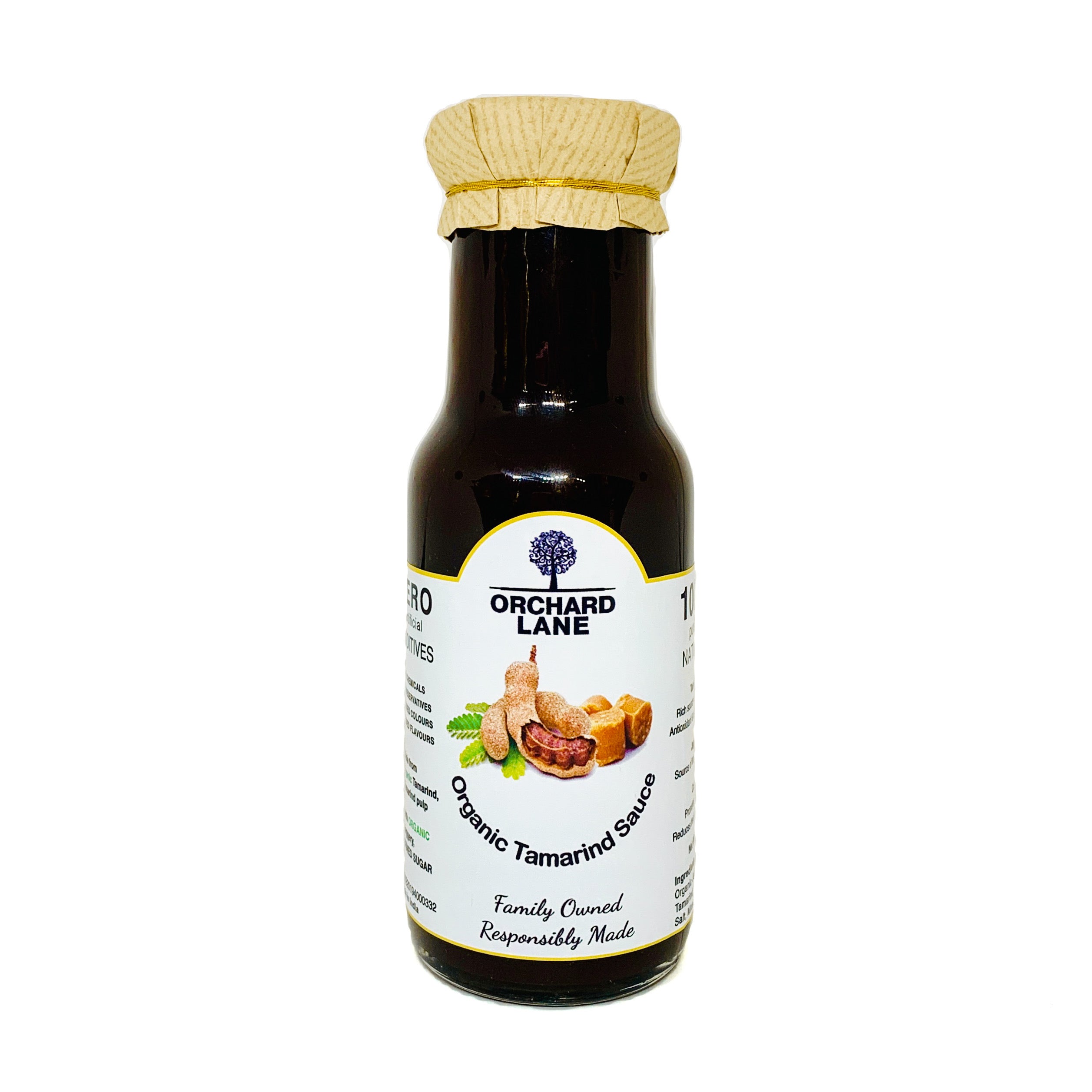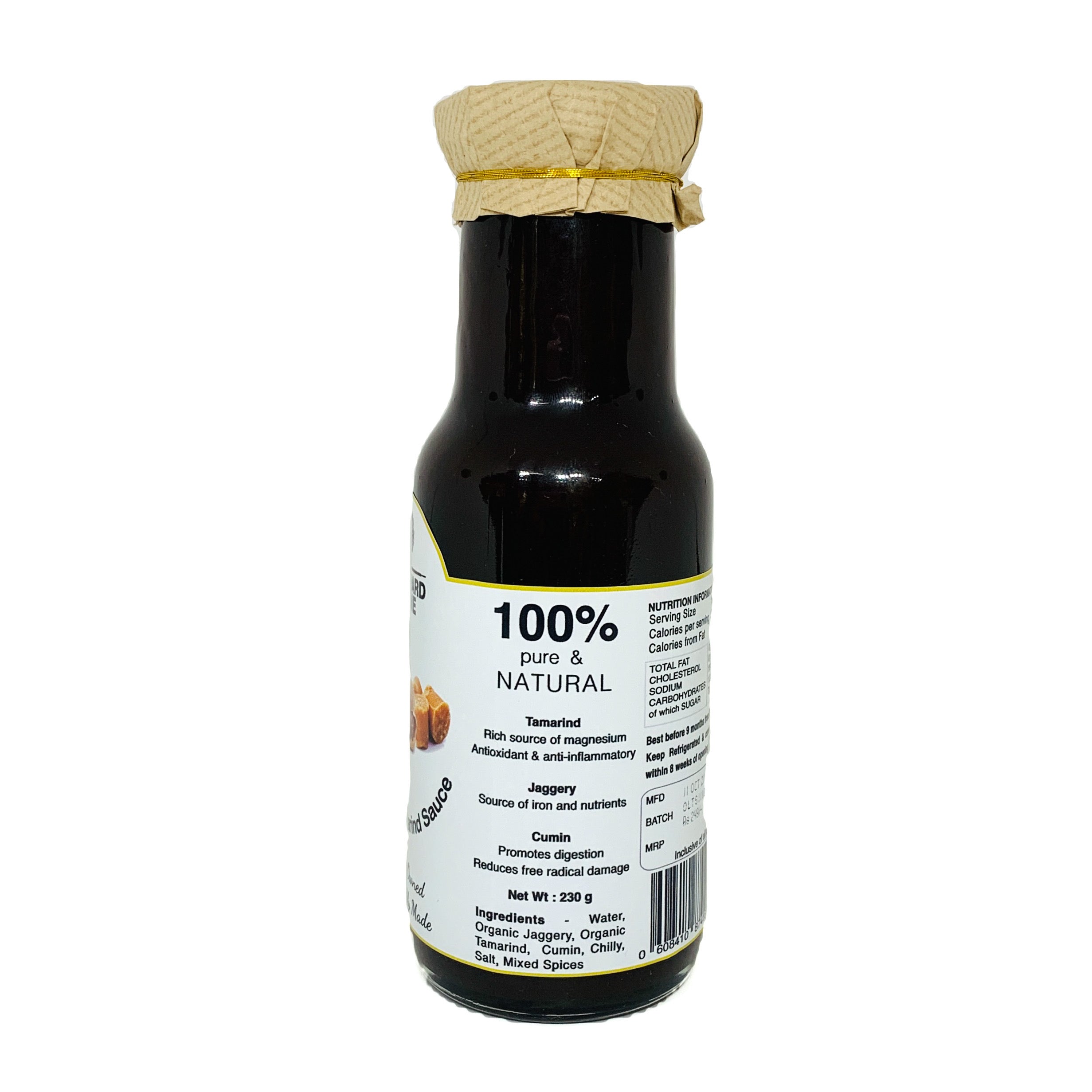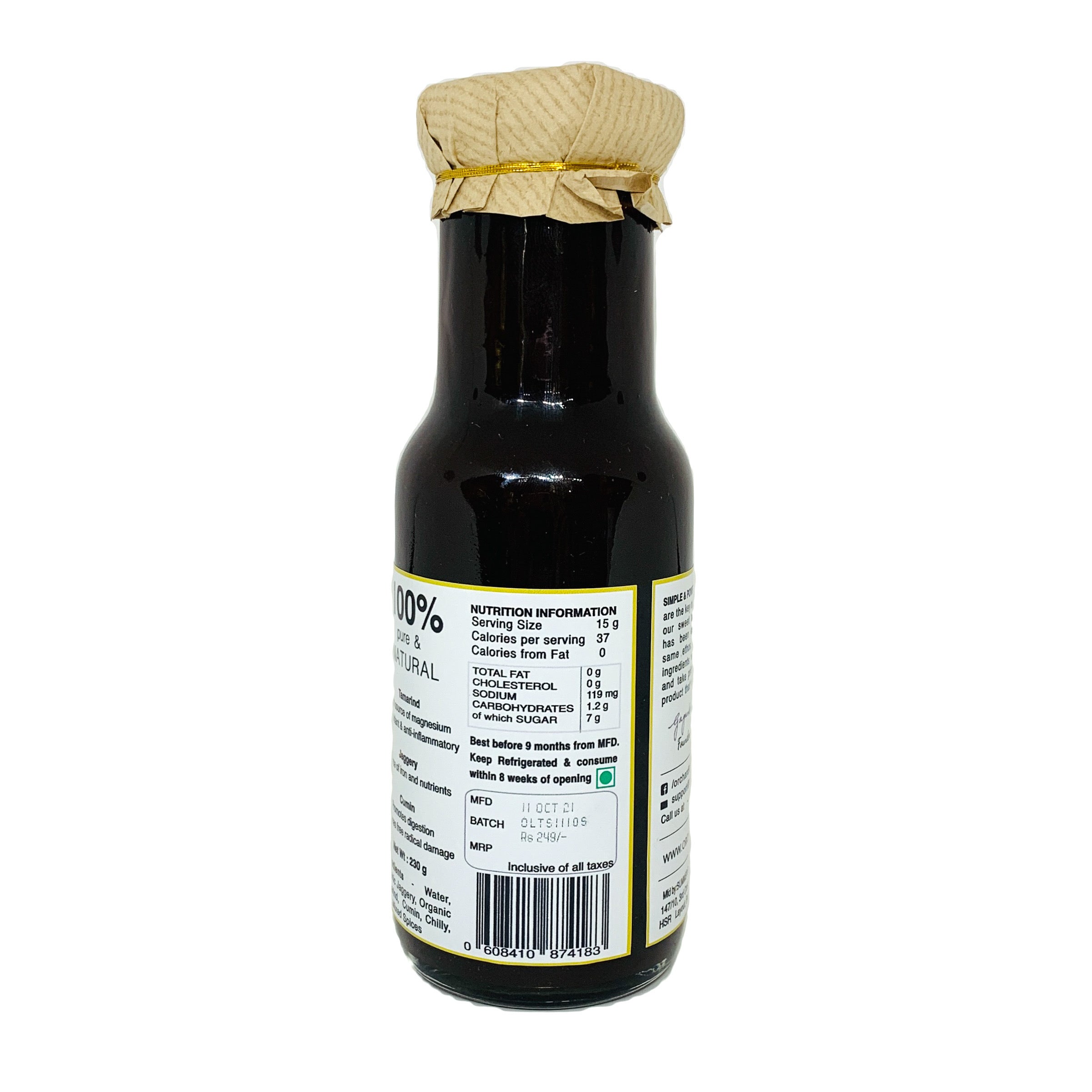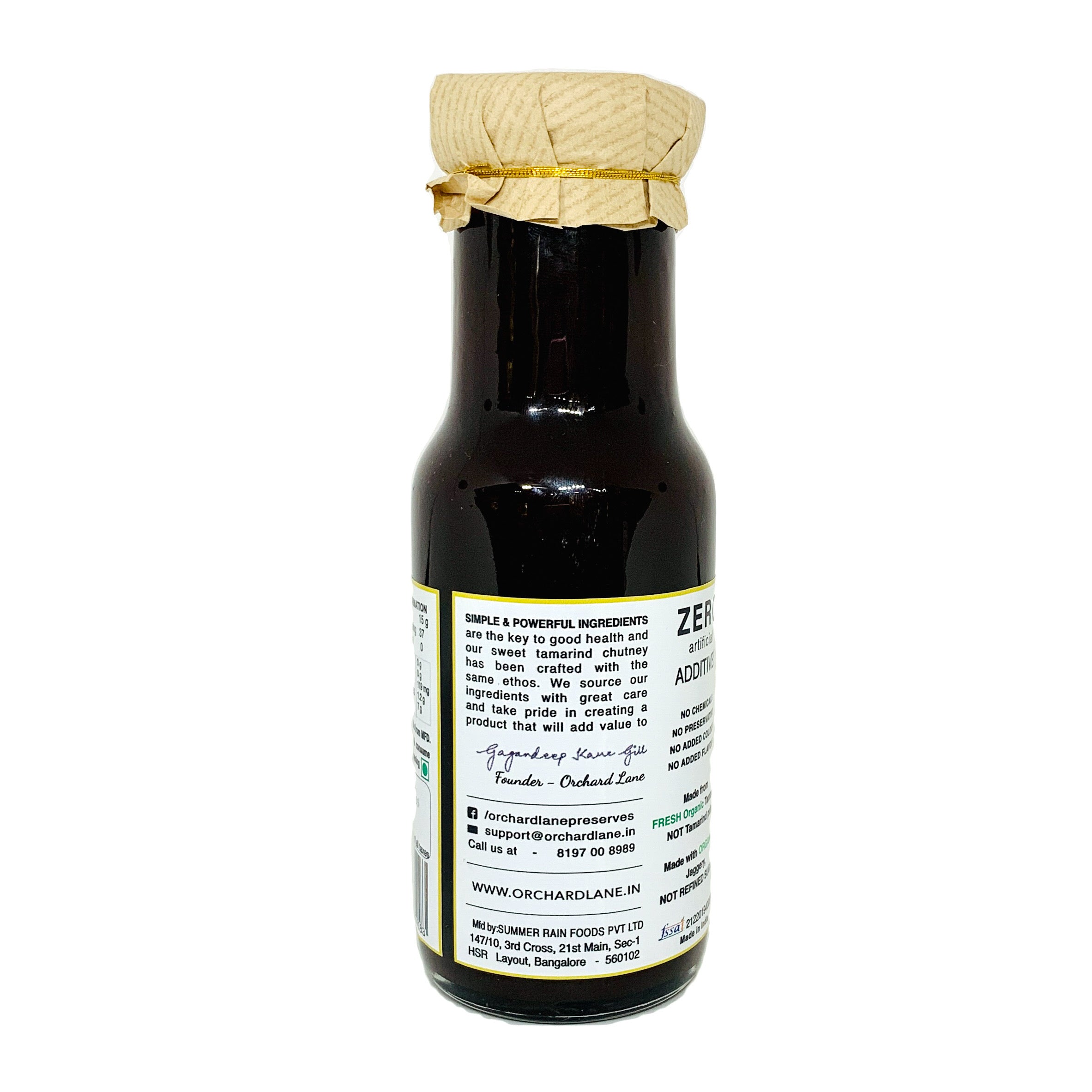 Truly Spreadable Fruit
Organic Tamarind Sauce- Made with Jaggery and no refined sugar
Out of stock
No Added Preservatives, Colours or Flavours. 80% Fruit
Orchard Lane Organic Tamarind Sauce is made with organically grown tamarind from Karnataka. There is no refined sugar or preservatives. We use only jaggery as the sweetener and this lovely tangy sauce is enough to make any meal interesting.
Tamarind has digestive and anti-oxidant properties and together with jaggery it makes a healthy addition to your meals. No chemicals, balanced sweetness. Can be had with rice, chapati, puri, any Indian cuisine, pakoras, chips, bhel puri, potato salad, dahi vada, bhalla chaat.
Also great to cook with- try it as a marinade for grills, the results are amazing.
All Natural Tamarind sauce- with jaggery, red chilly and cumin

Simple ingredients- nothing complex. NO PRESERVATIVES OR CHEMICALS.

There is no refined sugar. LOW SODIUM

Great with rice, chapati, puri, any Indian cuisine, pakoras, chips, bhel puri, potato salad, dahi vada, bhalla chaat.

Package Content: 230 Gm of Organic Tamarind Sauce; Quantity: 230 Gm; Shelf Life: 270 Days; Ingredient Type: Preservative Free; Organic
Organic Tamarind, Organic Jaggery, Water, Cumin, Red Chilly, Salt, Mixed Spices