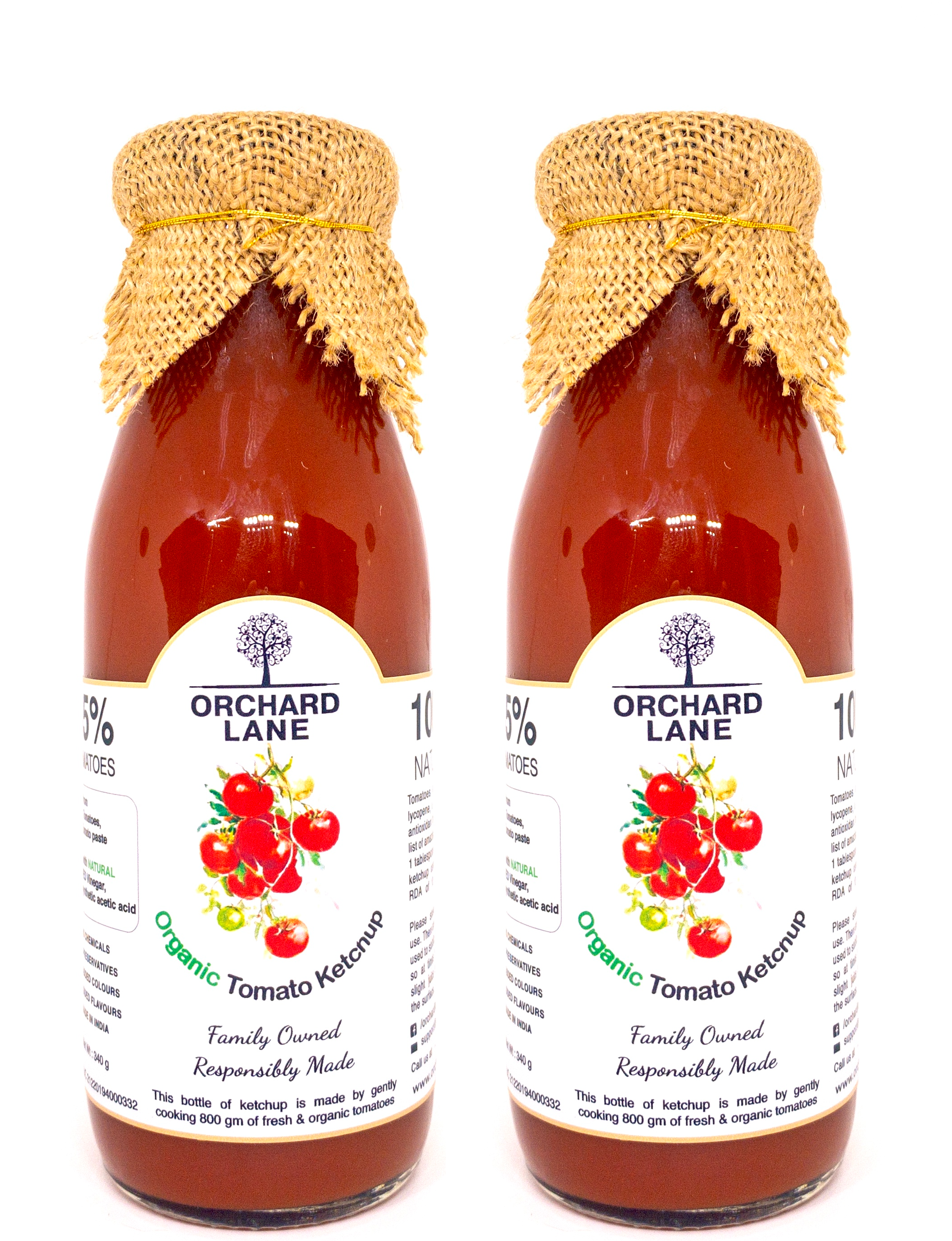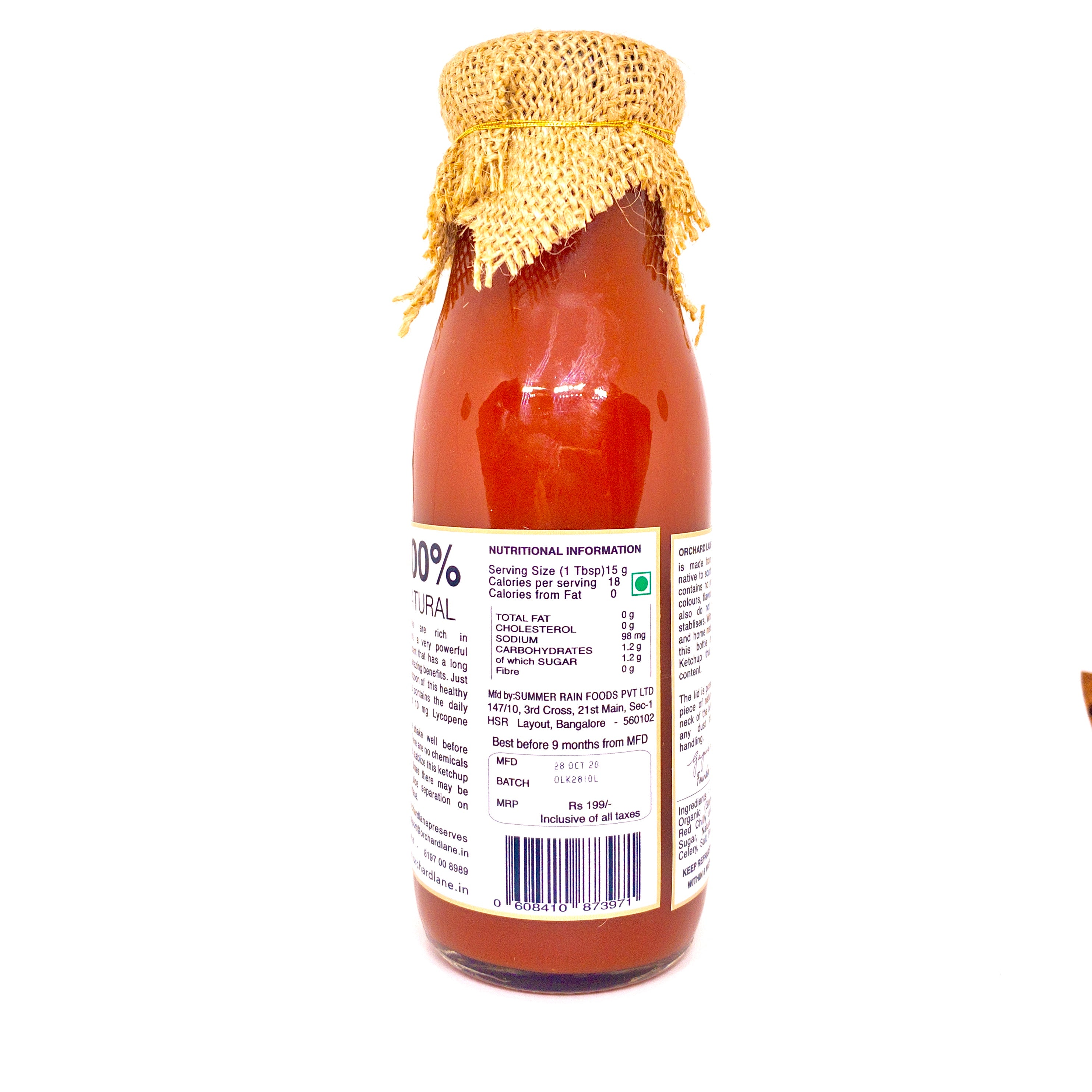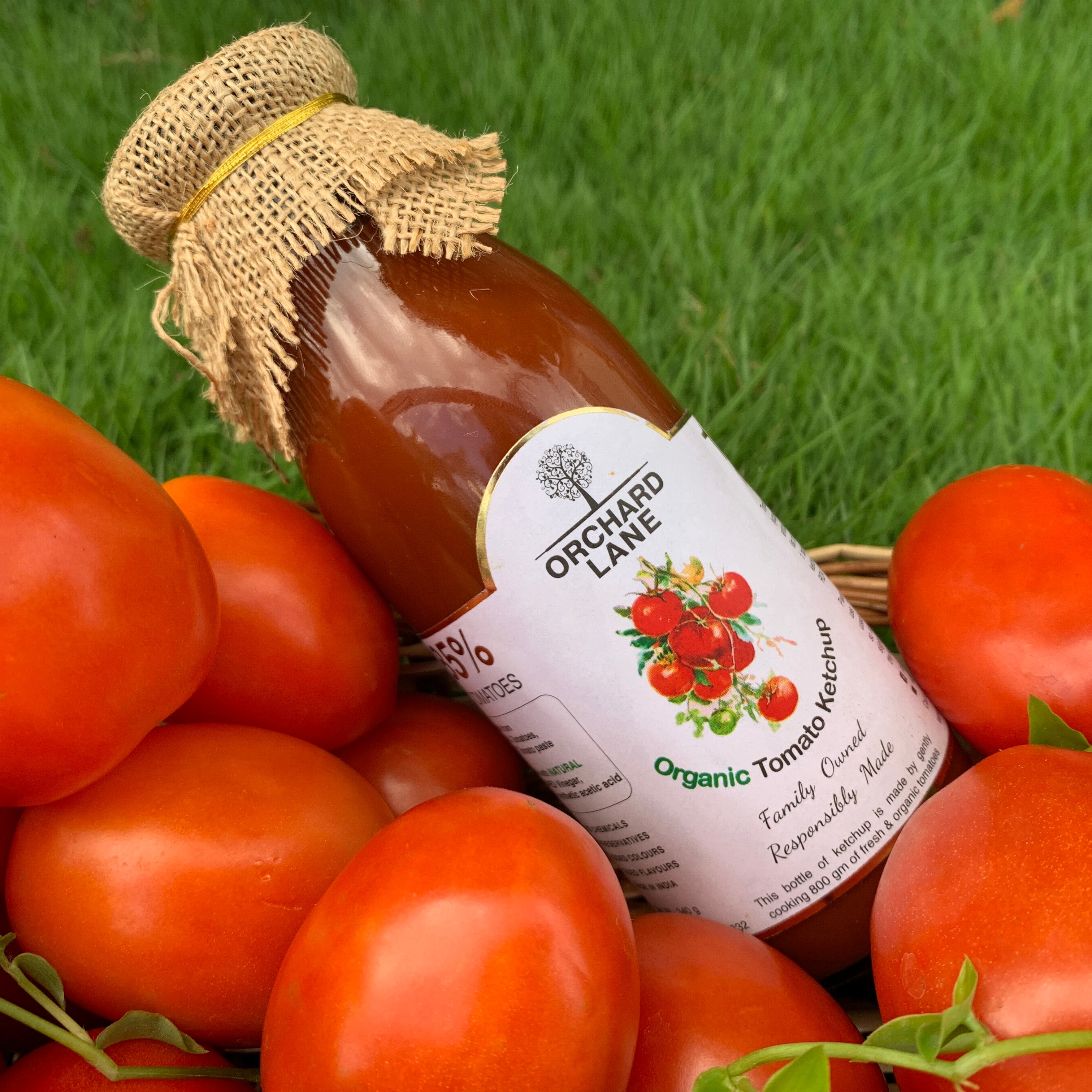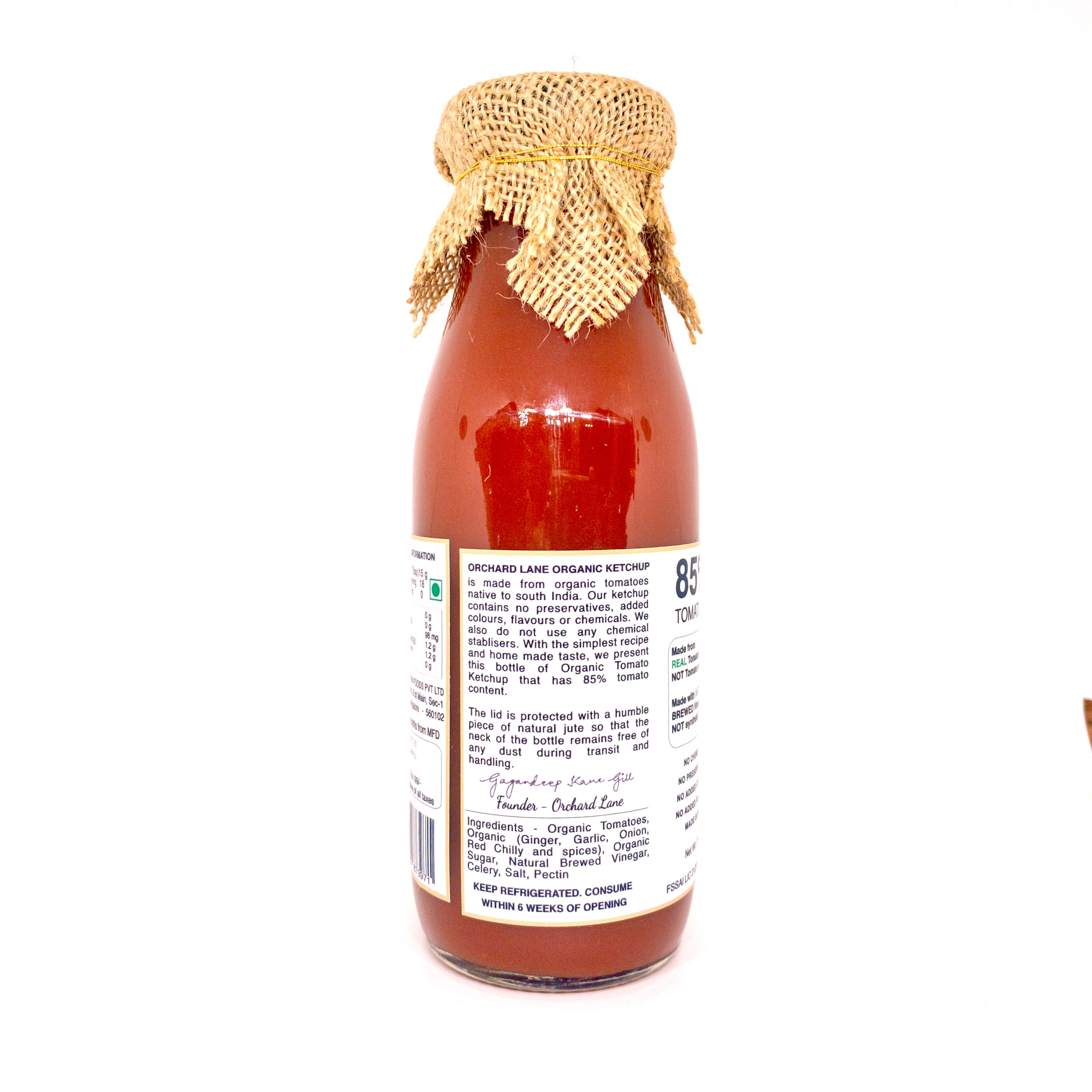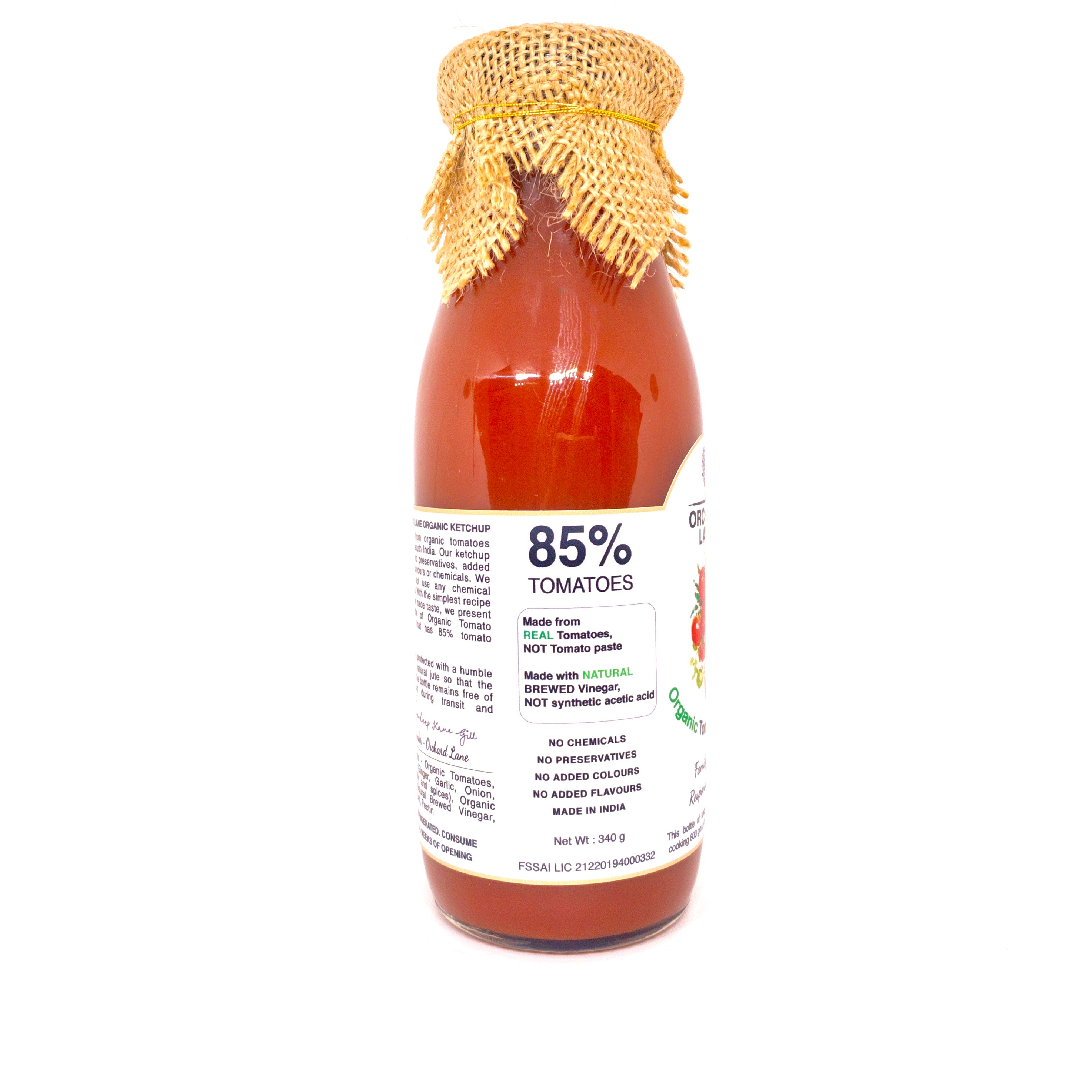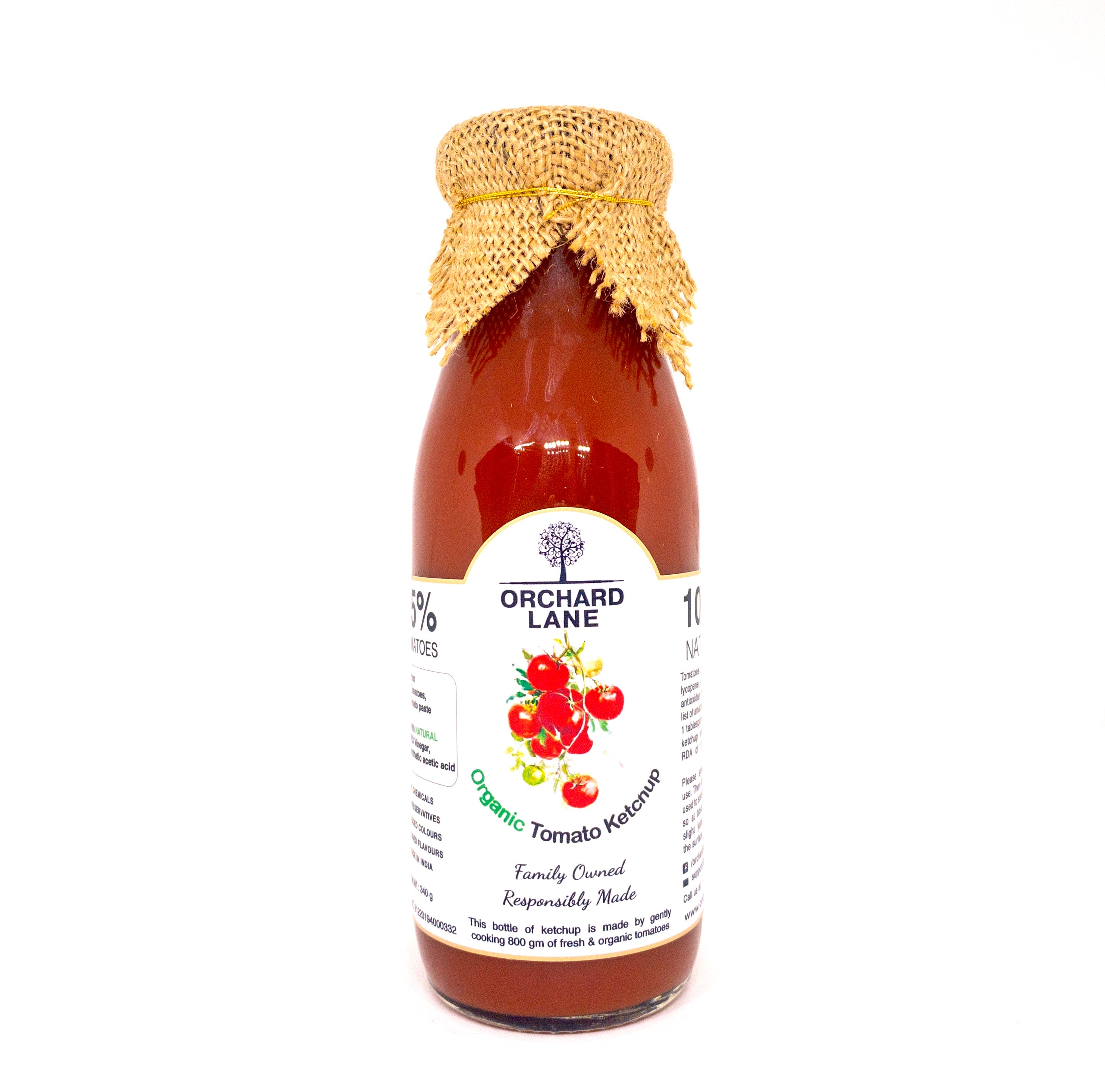 Truly Spreadable Fruit
Organic Ketchup Combo of 2 | 340 gm each
Rs. 615.00
Out of stock
No Added Preservatives, Colours or Flavours. 80% Fruit
Made from certified organic tomatoes. Utmost care is given to quality of ingredients. No preservatives or colours or flavours used in manufacturing. No chemicals used to stabilise the tomato ketchup.

Sometimes there may be a slight tomato juice separation at the top of the surface so please just shake the bottle and use.

Low Sugar Ketchup- There is no corn syrup or glucose syrup. No hidden sugars. This ketchup is as healthy as tomatoes are. The entire bottle of ketchup contains just 2 tablespoons of organic sugar.

High Tomato Content- 85% tomatoes, 5% sugar and remaining 10% is brewed vinegar (and not synthetic acetic acid). Synthetic acetic acid, also called white vinegar is laboratory made and can cause sore throats. Our brewed vinegar is made from sugarcane, is completely natural, contains no artificial substances and is safe for even little children to consume.
Good for you: With 85% tomato content, each bottle of our ketchup takes around 0.7 kilo of tomatoes to get made. Which means that with every spoonful you also serve yourself a healthy portion of tomatoes.
High Nutrition: Tomatoes contain a powerful antioxidant called Lycopene. Lucopene actually increases in cooked tomatoes. Each serving gives you the daily recommended requirement of lycopene.
Good for the environment: We only use glass jars and metal lids as these are the safest packaging materials from health perspective. Yet we do not use any plastic or bubble wrap to package them. We only use paper, corrugates, grass, shredded paper to ship our products.